Here Is The 2017 Nissan Armada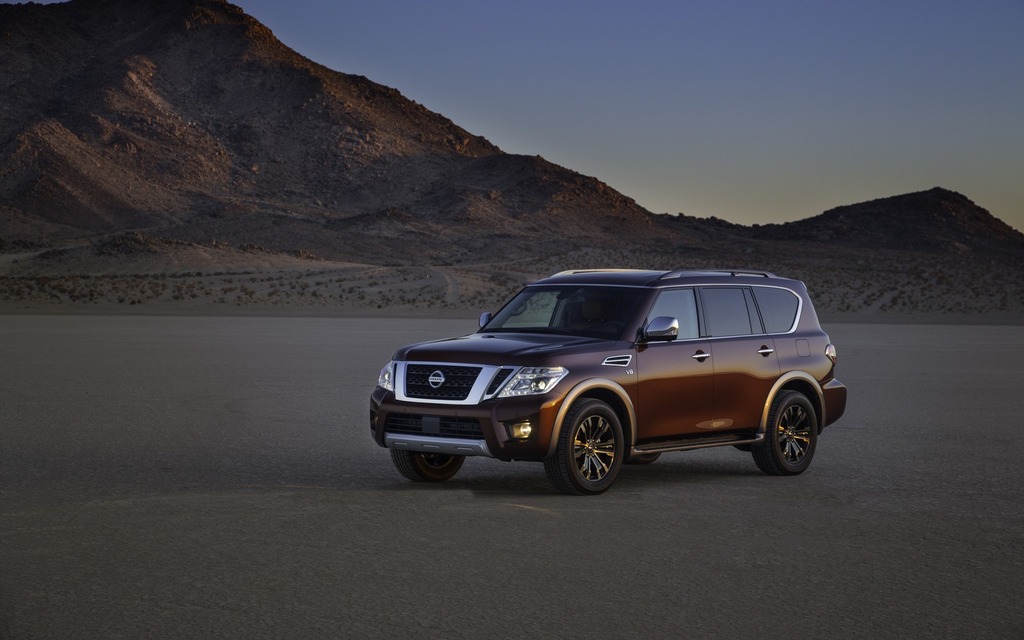 In response to rumours circling around the Web in the last few days, Nissan just unveiled the 2017 Armada. First things first: we were right, this is an Americanized version of the legendary Patrol (or you can see it as a less-expensive version of the Infiniti QX80, which also shares this platform).
Compared to the Patrol, the Armada has a new front clip more reminiscent of Nissan's other North-American products, sporting the V-Motion grille and LED running lights.
The cockpit will obviously be very luxurious: with wood and metal accents, the dashboard looks classy. Nissan is proud to announce that the Armada's interior noise level is lower than ever thanks to an acoustic windshield and enough sound deadening to ensure library-like levels of quietness. If you prefer to listen to music, a 13-speaker Bose sound system is available.
The only engine choice is a 5.6-litre V8 developping 380 horsepower and 410 pound-feet of torque. With the addition of a seven-speed automatic transmission and an optional all-wheel drive, the SUV can tow up to 8,500 pounds.
Exact pricing hasn't been announced yet, but the outgoing Armada started at $59,828.
Share on Facebook