Here is the 2017 Kia Niro, a New Type of Hybrid SUV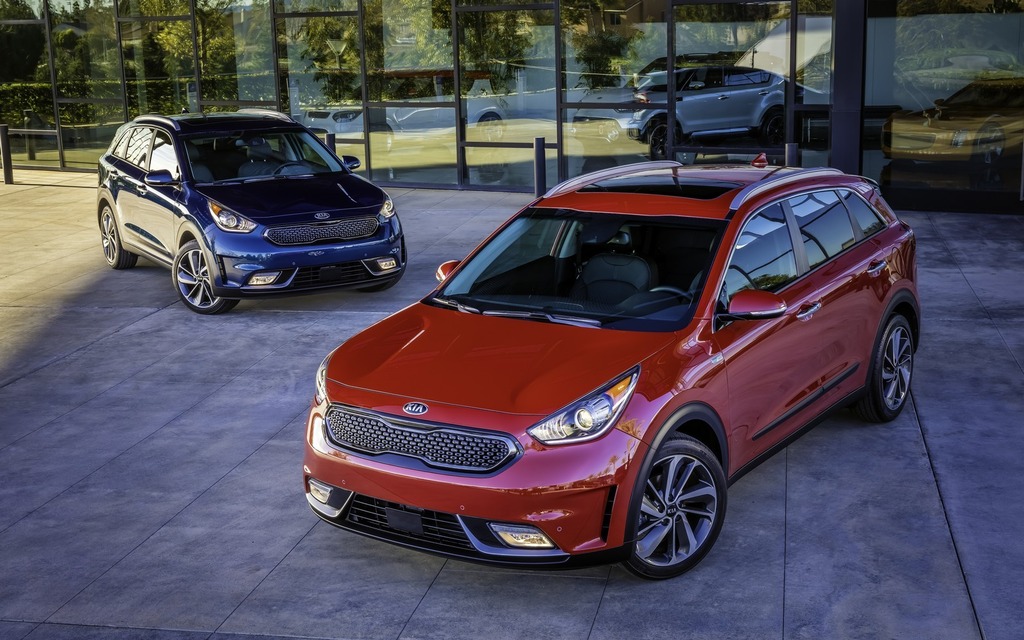 At both the Chicago and Toronto Auto Shows, Kia announced its first dedicated hybrid vehicle, the Niro. However, instead of doing like everyone else and building a compact car, they went ahead and rolled out a small SUV.
Much of the Niro's power comes from a 1.6-litre, Atkinson-cycle four-cylinder engine, while an electric motor and a 1.56-kilowatt battery brings total power to 146 horsepower and 195 pound-feet of torque. According to Kia, this powertrain can manage a fuel consumption as low as 4.7 litres per 100 km.
Among the Niro's technologies are electronic aids which will help drivers maximize their fuel efficiency, and an energy controller that will use GPS data to predict when the SUV will need more power – when it's about to go up a hill, for example – to maximize each electron stored in the battery.
Share on Facebook