The Jaguar SVR Arrives Before Its Time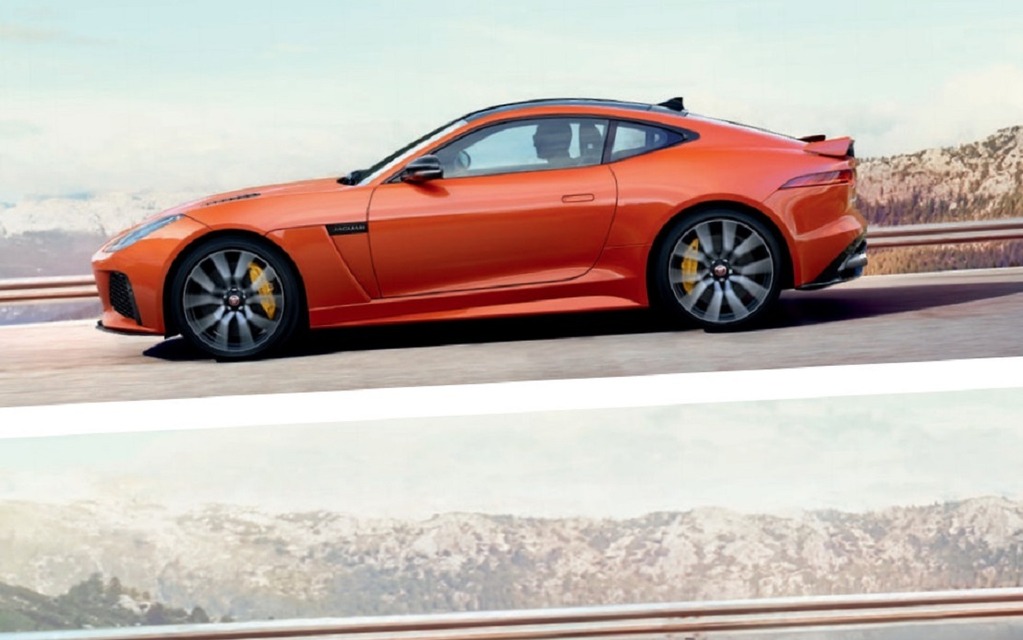 Looks like the newest creation of SVR – Jaguar Land Rover's newfangled performance division – will be fast… So fast it arrived before it was supposed to be unveiled!
A Netherlands publication just released the first shots of the Jaguar F-Type SVR, the fastest and most powerful iteration of this English sports car.
Physically, you will recognize the SVR by its front bumper featuring oversized air intakes, its ventilated hood and its large fixed wing, which replace the deployable unit on the other F-Types.
All these aerodynamic bits help the car achieve a top speed of 320 km/h. But in order to get there, it needs more power: this is why Jaguar's engineers managed to extract 575 horsepower from the 5.0-litre V8. Sadly, there is no manual transmission available here: the only gearbox is the eight-speed automatic. Also, this Jaguar comes standard with all-wheel drive.
According to the media who dropped the info, the F-Type SVR will arrive in dealerships next May. This leads us to believe the official unveiling could be very close.
Check out our Jaguar Zone
Did you know Jaguar was a partner in the Bloodhound SSC project, which aim to beat the landspeed record?
Share on Facebook