Kia Telluride Concept: Futuristic, Yet Realistic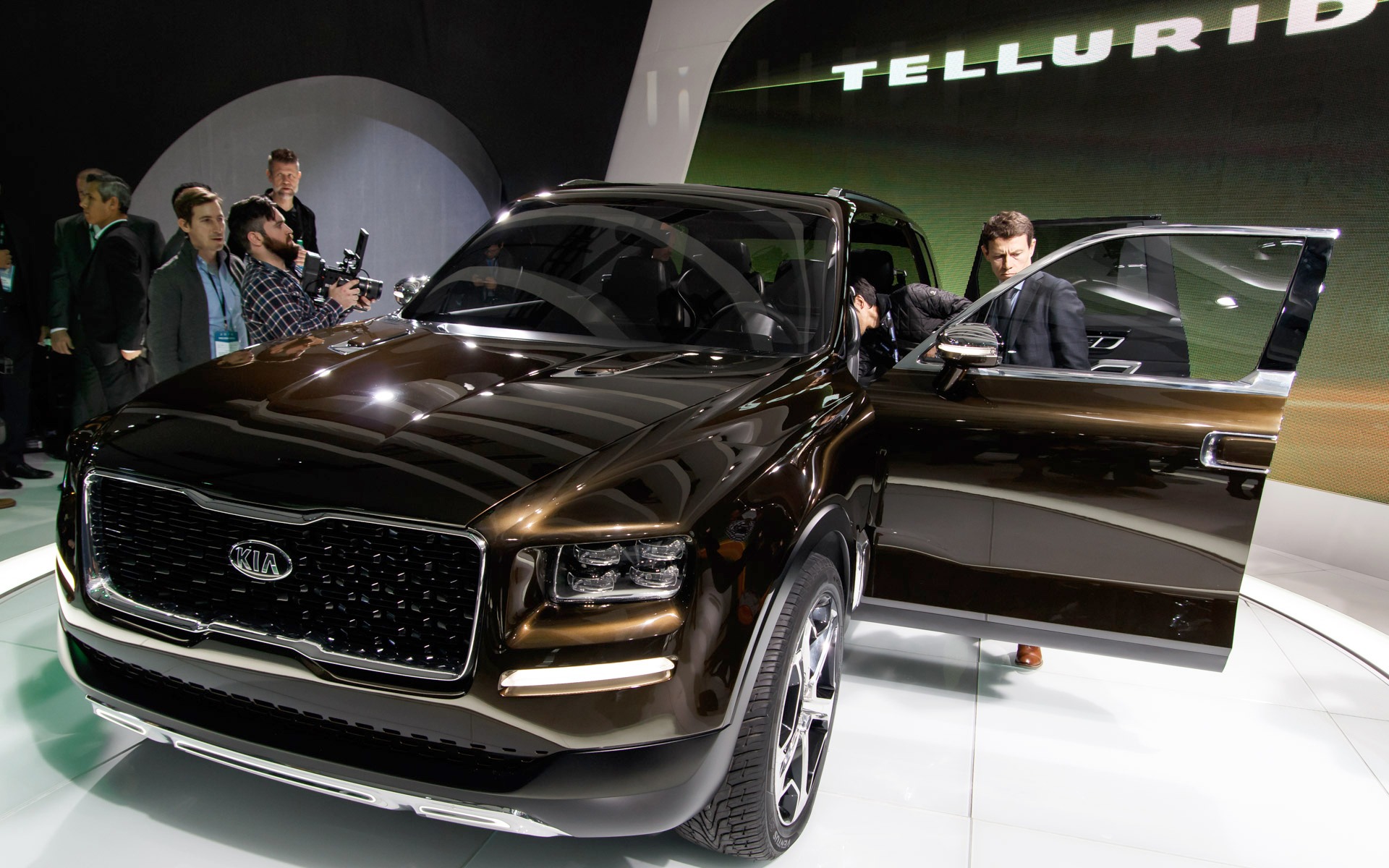 Kia just launched a new concept at the Detroit Auto Show; named Telluride, the vehicle is heralded as the future of the brand. Plus, it may indicate the brand is thinking about going back in the full-size SUV segment.
Built on the Sorento's platform, the Telluride is longer, larger and higher. This gives more room to all passengers, notably those sitting in the third row.
The rear doors are rear-hinged, which provides better access for everyone. There are captain's chairs in the two front rows, and those in the back can recline.
Since this is a concept, it features a lot of novel technology: in each seat, a metallic plate filled with sensors has been fitted. Said sensors communicate with a computer that analyze the occupant's health and offer some light therapy for those who may need it.
The Kia Telluride Concept is a hybrid: its conventional V6 develops 270 horsepower, and an electric engine adds 130 more for a grand total of 400.
Share on Facebook