Mazda's Offerings To The 2016 Tokyo Auto Salon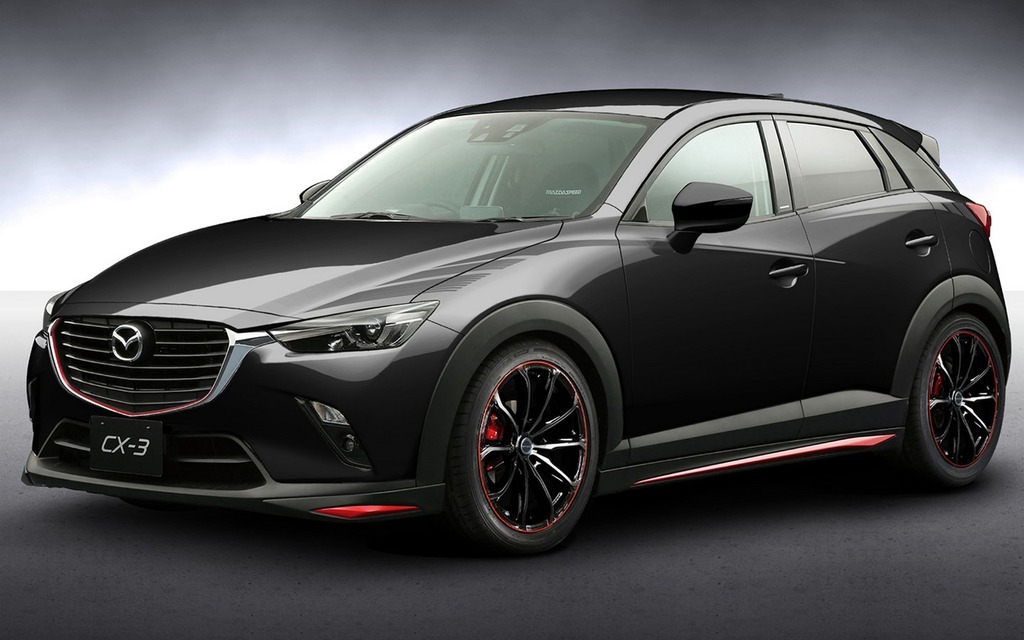 The Tokyo Auto Salon for custom and performance parts – and not to be confused with the real Tokyo Motor Show – will open its doors on January 15, and manufacturers are already starting to show us what they will put on display there.
Mazda saw a lot of changes throughout its lineup in 2015; for this show, they decided to showcase a few vehicles sporting some interesting modifications instead of an all-new model (unless they want to surprise everyone and have something planned… maybe the new RX-7, who knows?).
First of all, the CX-3 Racing Concept; the sub-compact SUV sports red accenting on its front grille, bumpers, side skirts and wheels. The body is painted black, with a set of stickers on its hood and a large rear wing at the back.
The next Racing Concept vehicle is the MX-5 Miata RS Racing. This roadster comes with a set of unique side skirts with red accents and black wheels. To honour its racing heritage, the car also boasts a set of Recaro seats.
Also to be shown is the Atenza (known here as the Mazda6) Racing Concept; fully clad in black, the car has a sinister look thanks to its black wheels and new skirt package.
Finally, Mazda is showing a car we actually won't get here: the white hatchback is a Demio 15MB Racing Spec, or a racing version of the Mazda2. The car has been stripped of its interior, its stock seats have been replaced by buckets and a roll cage has been added. There are probably a few modifications under the hood of this car, but we will have to wait until January 15 to know more…
Share on Facebook