2016 BMW 340i xDrive: Closing The Gap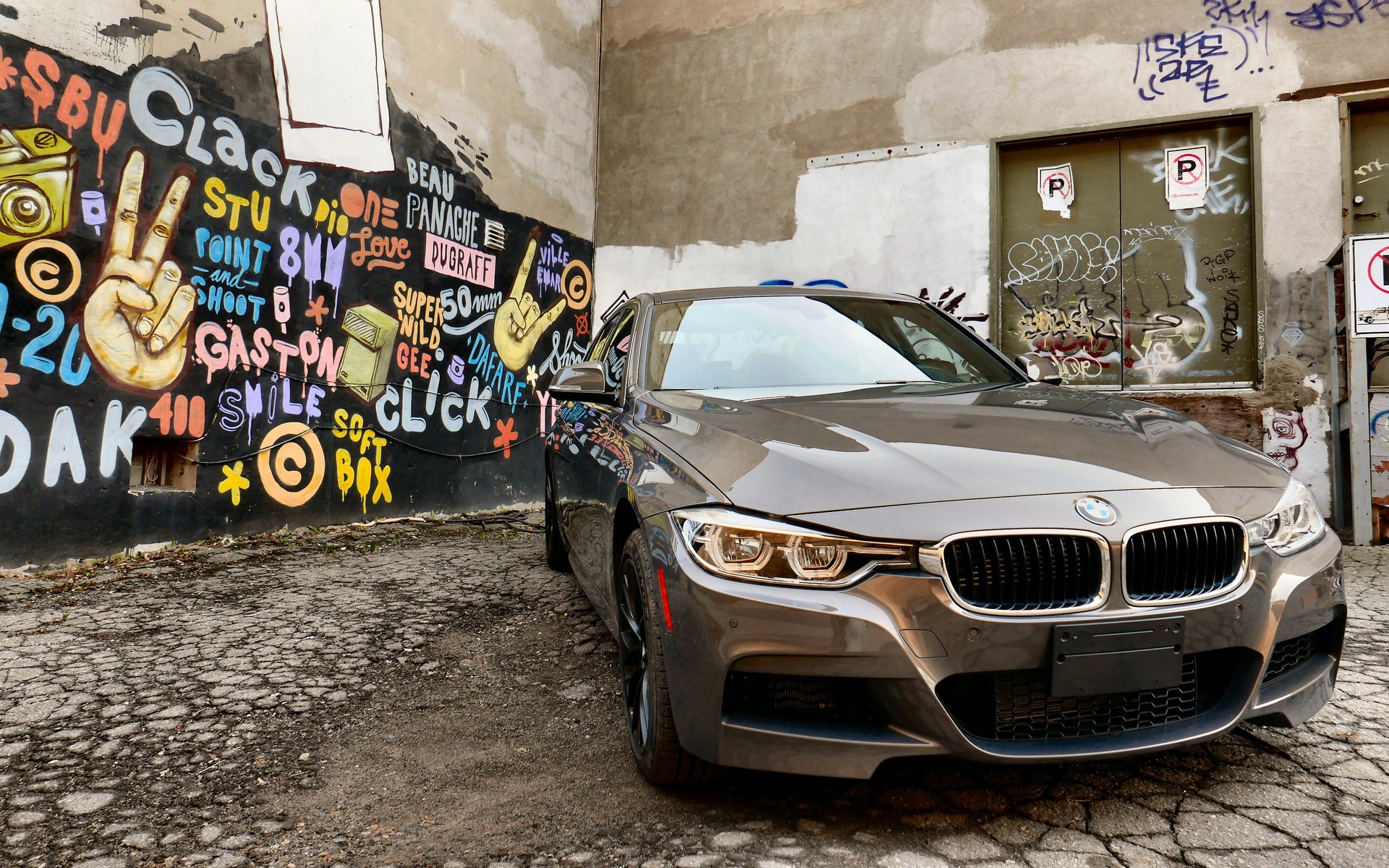 Strong points

Excellent handling
Extremely quick in a straight line
Rear-biased AWD system is fun to drive
Large rear seat
Great highway cruiser
Reasonably luxurious for an "entry-level" car

Weak points

Very expensive
Fuel consumption isn't exactly frugal
Double-push ignition to turn off the car is irritating
iDrive is still a little too complex at times to use easily while driving
Full report
Effortless performance seems to be the new mantra of luxury sedan builders regardless of what nation they hail from. There are as many ways to get from A to B in under five seconds as there are badges on the hood, but the miracle of modern technology has largely democratized the act itself. It's no longer difficult to build a fast car, and it's even less of a hassle to drive one.
The 2016 BMW 340i xDrive stands as the personification of this particular point of view on performance. It's a car that stands up well when you ask it to engage more than just your wrath at its considerable monthly payment, and yet it's equally comfortable offering an insulated, rocket-like ride while making minimal demands of the driver. Whereas mid-life can be cruel to those of us not hewn out of glass and steel, the redesign bestowed on the 3 Series for the current model year goes beyond a freshly-tailored suit and a few new options – it also makes a few concessions to BMW fans who may have felt abandoned by the brand's decision to prioritize comfort over clarity in the chassis department.
Good To Great
There was nothing wrong with the current-generation BMW 3 Series when it first hit showrooms in 2012. It was quick, plush, and easy on the eyes, and its sales figures reflected its continued status as the automobile of choice for upwardly-mobile professionals. The trouble is, if you had been asked to use a single word to describe the 3 Series, it would have been "competent." Not "passionate," or "thrilling," but rather a word that would be equally at home describing a really good accountant as it would a luxury vehicle.
It's fine to be great at what you do without being special in any particular respect, but when the 3 Series found itself increasingly surrounded by a cast of all-stars (such as the Mercedes-Benz C-Class and the Cadillac ATS), it became clear in Bavaria that it was time to shift gears and find a way to recapture some of the sedan's past magic. For 2016, BMW has proven to critics that it hasn't forgotten how to tune its best-selling model to offer driving dynamics that are at the very least on par with the best in the world.
Where It Counts
It starts up front where new struts and a revised electric power steering system have reduced the dose of Novocaine that had deadened some of the earlier car's road feel. The 340i's wheel now offers a level of precision that was absent in the older model, and even the presence of xDrive all-wheel drive introduces only a hint of understeer in faster corners. Soaring low over twisting two-lane asphalt and the occasional gravel road carved out of the rolling hills in Quebec's Eastern Townships revealed just how startlingly easy it is to keep the BMW pointed straight and true while traveling at speeds that barely register as triple-digit due to the smoothness of the new chassis setup.
Such vigorous velocity is easily attained in the 340i xDrive thanks to the presence of a new turbocharged 3.0-litre inline six-cylinder engine. With 320 horsepower and 330 lb-ft of torque on the spec sheet (with the latter coming on at a very low 1,380 rpm), the BMW rips its way to 100 km/h in 4.6 seconds – a figure that a mere 10 years ago would have been the exclusive province of Porsche and Corvette. An eight-speed automatic transmission sourced from ZF offers several different drive modes and is quite honestly a perfect match for the turbo mill, while a six-speed manual unit remains available as an option with the car.
Spend More, Get More
While much of the 2016 BMW 340i xDrive's difference is in the drive, there are of course a number of other areas where the automaker has made a tweak or two. Squint or you'll miss the more aggressive headlights and front and rear bumpers affixed to the car, and you can now outfit the 3 Series with an adaptive M suspension, M sport brakes, and variable sport steering by way of the M Performance package (which was included on the vehicle I drove). My fully loaded tester also included niceties such as heated front and rear seats, parking assistance, a sunroof, head-up display and a number of safety features – gear that boosted its price to almost $67,000, which is a long way from the base 320i's $39k starting price.
If the thought of spending nearly $70,000 on an entry-level luxury car isn't bothering, then you're not alone; BMW's healthy leasing operation keeps the metal moving despite such hefty sticker shock. Still, the BMW 340i xDrive is far from what almost anyone would rationally consider "entry-level." With exceptional all-wheel-drive performance, a raft of high-end options, and a spacious cabin that can legitimately handle four adult passengers, the 3 Series stands alongside luxury luminaries from Mercedes-Benz, Audi, and Cadillac as a new class of vehicle that bridges the gap between smallish starter sedans and executive-level cruisers. In the world of premium cars, it may no longer be all that difficult to be good, but the BMW 340i does an excellent job of making it look like it's easy to be great.
Share on Facebook