2016 Toyota Avalon: Long Quiet River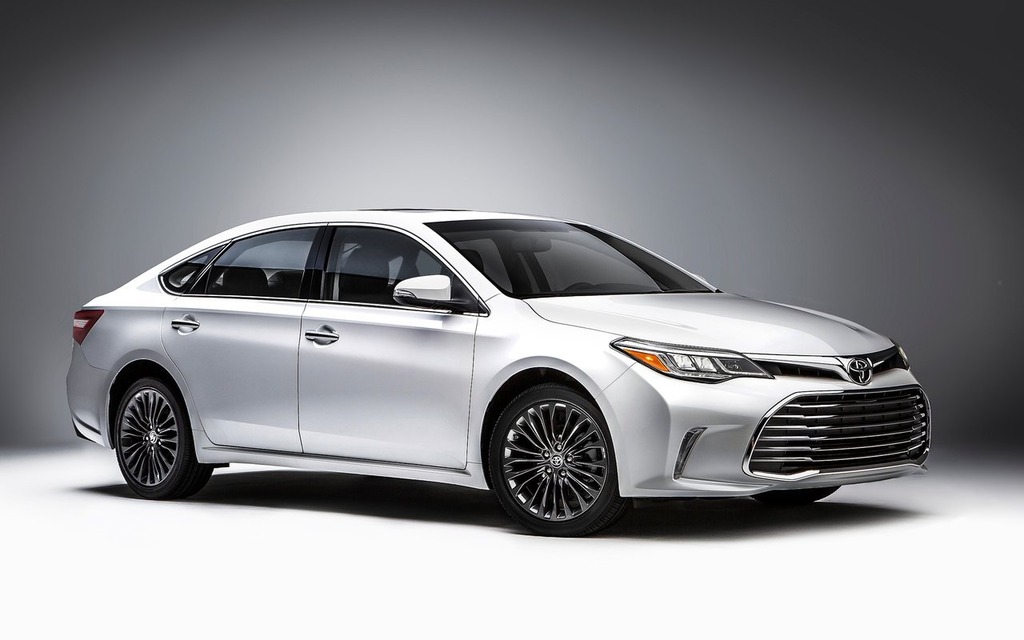 Strong points

Supreme comfort
Impressive quietness
Sufficiently powerful
Long list of features

Weak points

Pronounced body roll in corners
Styling isn't as attractive as it used to be
Full report
In the old days, when we wanted a truly comfortable vehicle that didn't wear a flashy badge, there were plenty of models to choose from: from big Oldsmobiles to Lincolns and Chryslers, it was easy to get behind the wheel of a cozy land yacht.
However, today this type of car is getting rare. Many manufacturers have taken the ostentatious route, trading sobriety for huge grille designs and oversized wheels. Nevertheless, there's a still a car on the market that allows us to benefit from lavish comfort in utter anonymity, and that's the 2016 Toyota Avalon.
Cosmetic surgery
This year, the Avalon received a few changes. We're not talking here about a new platform or significant mechanical modifications, but cosmetic updates here and there. After all, the current generation of the Avalon was launched in 2012.
First of all, last year's tasteful front grille has been replaced with a widemouth design. Toyota says it was crafted to blend in with the company's other products such as the Camry. I can't help but to think of an animalistic face in this new front fascia… specifically, a catfish. It's a question of taste, obviously, but in my humble opinion, the 2016 Avalon isn't as attractive as last year's edition. The rear end of the car also gets new taillights and a reshaped bumper.
More choice
A new Touring version has also appeared for 2016, replacing the XLE as the base trim level; the Limited is still the top-rung variant. The Touring nonetheless benefits from a generous list of features, such as nine speakers, a navigation system, a rearview camera, a leather interior and more.
What hasn't changed is the Avalon's powertrain. It's still equipped with a 3.5-litre V6, and still matched to a six-speed automatic transmission. The Avalon displays no sporty pretentions whatsoever, but this engine offers refined and quiet operation, and its 268 horsepower allow quick passing manoeuvres if need be.
Like a cloud
Driving the 2016 Toyota Avalon is a relaxing experience; as soon as the door is closed, we're wrapped in a silent cocoon. No vibration can be felt when the engine is started, and nudging the shift lever to D is performed without the slightest harshness. Whether we're driving over a pothole or at speed on the highway, the Avalon is always silky smooth. If we're looking for a car that totally disconnects us from the road, this is one we need.
Despite its new look, the Toyota Avalon has lost nothing in its qualities that make it an excellent cruiser. It's spacious, comfortable and will carry you around for a very long time, thanks to the proven reliability of its components.
Share on Facebook