2017 Volvo S90 Sedan Unveiled On The Web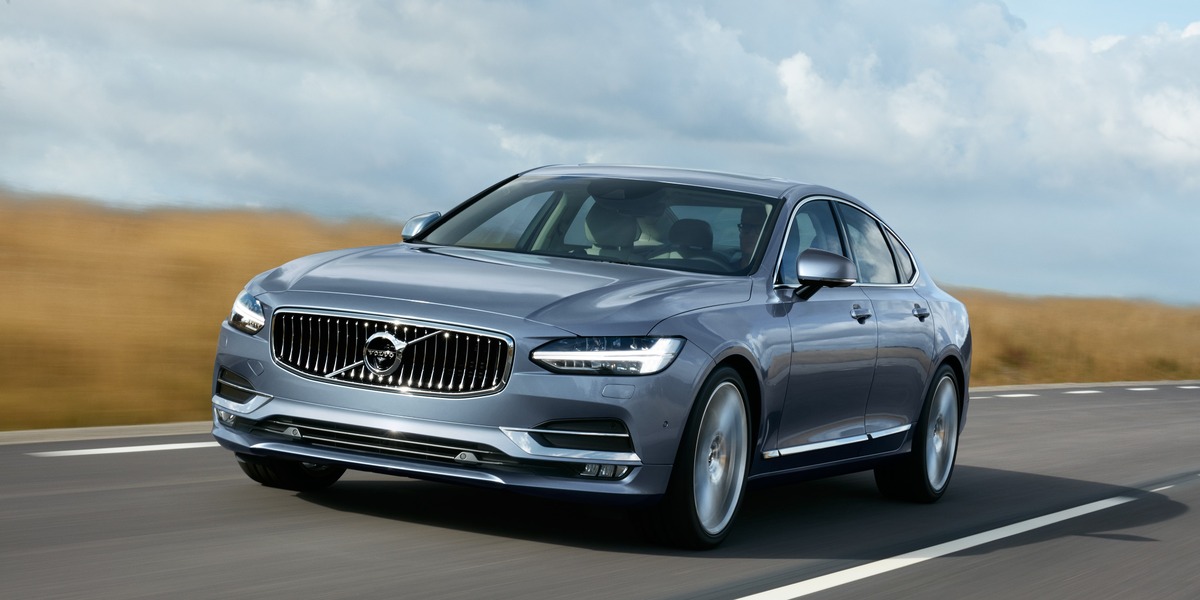 It will make its first public appearance at the upcoming Detroit Auto Show in January, but Volvo couldn't wait to show off their new S90 luxury sedan and released all the details this week.
It draws many styling cues with the 2016 Volvo XC90 utility vehicle as well as the brand's recent concept cars. That includes elegant sheetmetal, headlight clusters with T-shaped LED driving lights and C-shaped taillights. The cockpit will be just as luxurious, with a mix of leather, wood trim and satin trim. The XC90's large infotainment touchscreen will be included as well.
The 2017 Volvo S90 will a few powertrain options. We'll be getting a turbocharged and supercharged 2.0-litre four-cylinder engine that develops 316 hp as well as a plug-in hybrid system that combines the gasoline engine with an electric motor, good for 403 hp. Both are connected to an eight-speed automatic transmission and available all-wheel drive.
The S90 will also feature the latest version of the company's City Safety system. It now includes large animal detection, which means that night or day, the car will see elk, moose or horses on the road and warn the driver that such an obstacle is in the way. If the driver doesn't react, the system will automatically hit the brakes in order to avoid or mitigate a collision. The 2017 Volvo S90 will also be available with a semi-autonomous drive feature called Pilot Assist.
Share on Facebook