Audi At The 2015 Tokyo Motor Show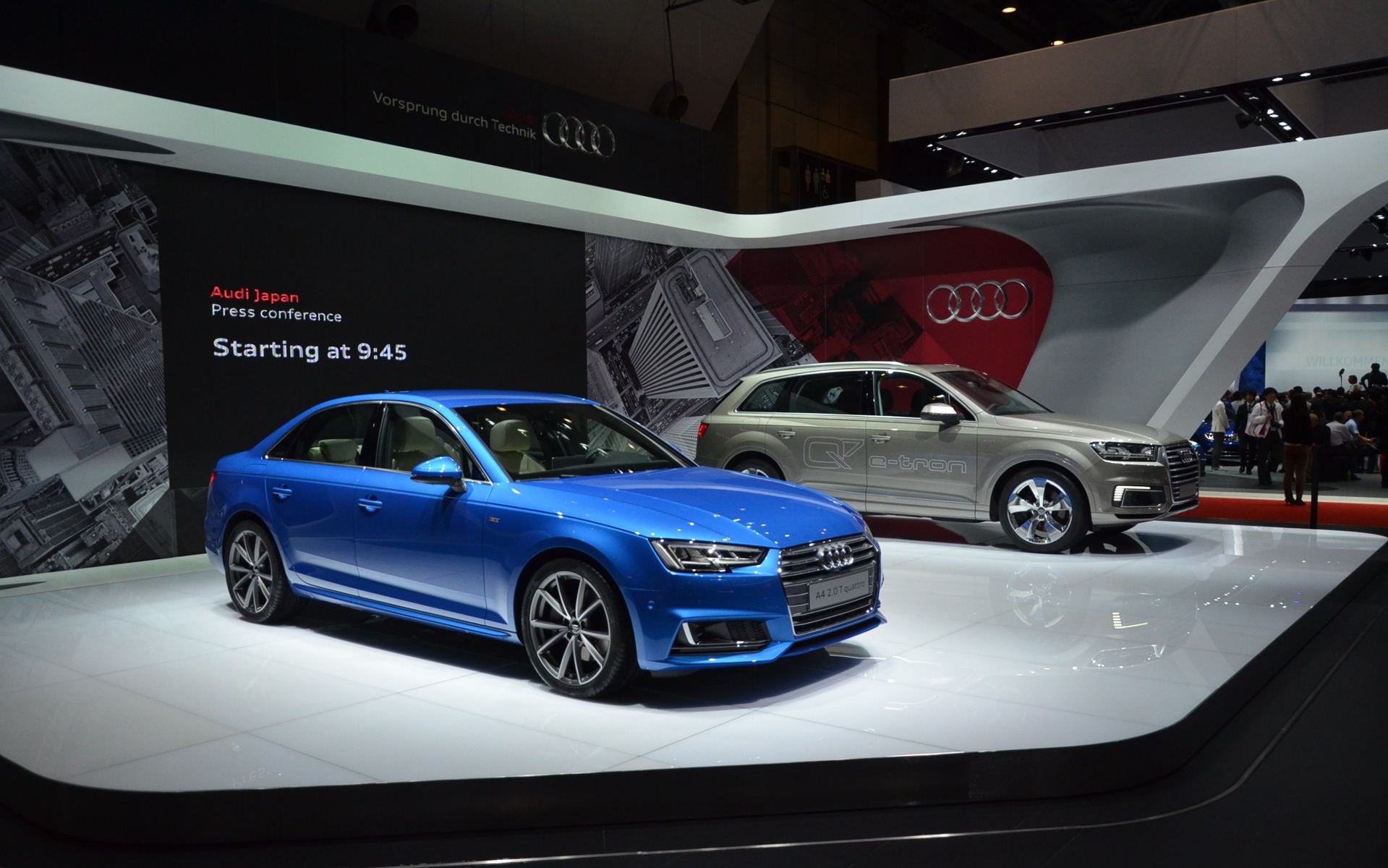 The Japanese market is extremely important for Audi. The German manufacturer sells more vehicles there than in Canada, and that's why they presented more than seven models at the Tokyo Motor Show. The two focal points were the new Audi A4, which we recently took for a test drive, and the Q7 e-tron SUV.
The 2017 Audi A4 is Ingolstadt's answer to the established rivals that are the BMW 3 Series and Mercedes-Benz C-Class as well as the new Jaguar XE. The A4 is more spacious but it still bears a strong family resemblance to the recent A3. The A4 sedan is brimming with all of the brand's latest technology, like the Audi virtual cockpit that replaces the traditional instrument cluster. By using light materials more extensively and refining its lines, the new A4 improves its fuel consumption and prides itself on being the most aerodynamic car in its class. While its official introduction took place at the Frankfurt Motor Show, the Japanese premiere was at the Tokyo event.
The most recent version of the Q7 e-tron introduced in Tokyo stands out with quattro all-wheel drive. This addition marks a change for the better, since all of Audi's rechargeable hybrid engines were, until now, paired with front-wheel drive systems. Developed for the Asian markets of China, Japan and Singapore, the Q7 e-tron is powered by a turbocharged 2.0-litre four-cylinder engine that works in tandem with an electric motor housed in the automatic gearbox. Together they deliver 245 horsepower and 368 lb.-ft. of torque. According to Audi, this plug-in hybrid luxury SUV—whose fuel consumption rate is 2.5 litres per 100 kilometres—is capable of travelling 53 kilometres in all-electric mode. The Q7 e-tron with quattro all-wheel drive will be sold in Asia beginning in 2016.
Share on Facebook