AJAC's 2016 Canadian Car of The Year Awards: Testing Begins This Week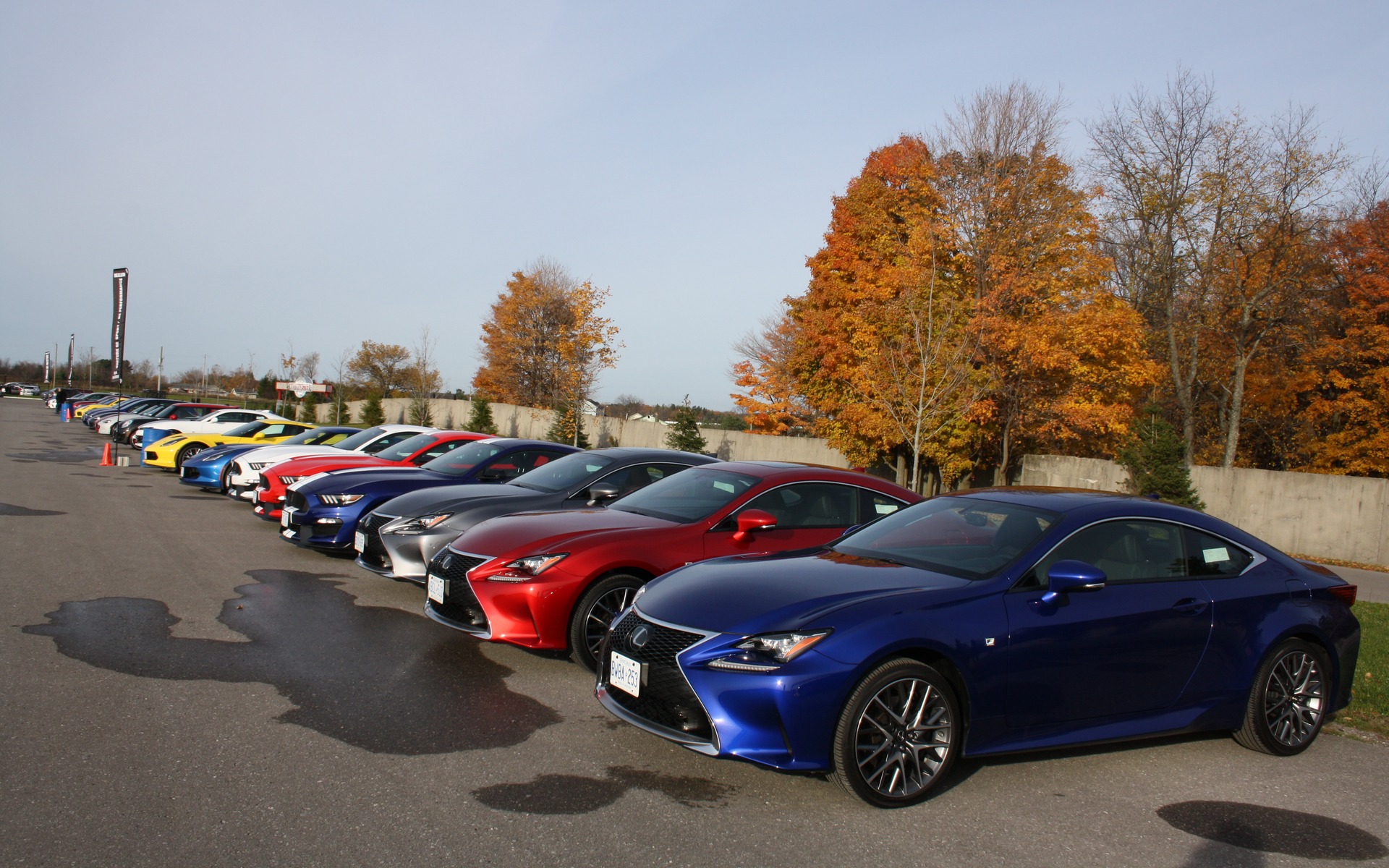 The 28th edition of what is affectionately known as Testfest is under way. This annual event gathers up members of the Automotive Journalists Association of Canada in order to determine the best new vehicles for 2016.
This year, the test program will be held at Canadian Tire Motorsport Park in Bowmanville, Ontario. More than 75 journalists from across the country will be on hand to drive and evaluate the new and eligible models. That includes three members of The Car Guide's editorial team, Marc Lachapelle, Alain Morin and yours truly. A portion of the track is reserved for testing the sports and performance category entries, a challenging off-road course has been laid out for evaluating utility vehicles and drive routes have been traced for all vehicles.
In total, 41 cars and trucks have been sorted into 11 categories. To be eligible, a vehicle must be an all-new model, be completely redesigned or be modified to the point where the consumer will view it as "new." Here's the list:
BEST NEW SMALL CAR
Honda Civic Sedan
Scion iM
smart fortwo
Toyota Yaris Sedan
Volkswagen Jetta
BEST NEW FAMILY CAR
Chevrolet Volt
Hyundai Sonata Hybrid
Volkswagen Golf Sportwagon
BEST NEW SPORTS & PERFORMANCE CAR (under $50,000)
Chevrolet Camaro V6
Hyundai Veloster Rally Edition
Mazda MX-5
MINI John Cooper Works 3 Door
Volkswagen Golf R
BEST NEW SPORTS & PERFORMANCE CAR (over $50,000)
Cadillac ATS-V
Chevrolet Corvette Z06
Ford Shelby GT350
Lexus RC 350 AWD
Mercedes-AMG C 63 S Sedan
BEST NEW PRESTIGE/PERFORMANCE VEHICLE (over $75,000)
Cadillac CTS-V
Lexus RC F
Mercedes-AMG GT S
Porsche Cayman GT4
BEST NEW SUV/CUV (under $35,000)
Mitsubishi Outlander
Fiat 500X
Honda HR-V
Jeep Renegade
Mazda CX-3
BEST NEW SUV/CUV ($35,000 to $60,000)
BMW X1
Ford Edge
Honda Pilot
Hyundai Tucson FCEV
Hyundai Tucson
Kia Sorento
Lexus NX 200t F SPORT
BEST NEW SUV/CUV (over $60,000)
Lincoln MKX
Mercedes-Benz GLE 350d 4MATIC Coupe
Porsche Cayenne S E-Hybrid
Volvo XC90
BEST NEW PICKUP
Chevrolet Silverado
GMC Canyon Diesel
Toyota Tacoma
BEST NEW GREEN CAR
Chevrolet Volt
Honda Civic Sedan
Hyundai Sonata Hybrid
smart fortwo
BEST NEW GREEN UTILITY VEHICLE
GMC Canyon Diesel
Honda HR-V
Hyundai Tucson FCEV
Mazda CX-3
Porsche Cayenne S E-Hybrid
Volvo XC90
Journalists submit their votes electronically, on a secret ballot, and the data is sent to and compiled by accounting firm KPMG. The winners of each category will be announced on November 24th during an AJAC press conference. Afterwards, the three finalists for the Canadian Car of the Year and Canadian Utility Vehicle of the Year awards will be unveiled on January 14th at the Montreal Auto Show. The overall winners will be announced on February 11th, 2016 at the Toronto Auto Show.
Last but not least, AJAC will also announce the winners of their Best New Technology awards at the Montreal Auto Show on January 14th. These awards are divided into two categories, one for general automotive technologies and one specific to safety-related technologies.
May the testing begin!
Share on Facebook