Enter For A chance To Win A 1967 Mustang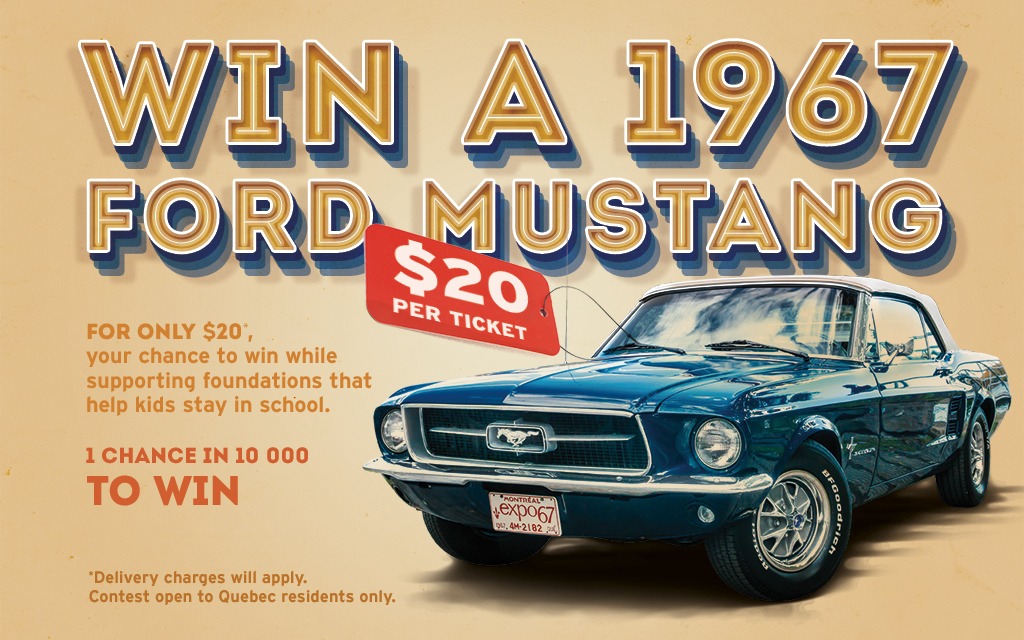 Have you ever started a small project, only to watch it grow into something much bigger than you'd ever imagined? That's exactly what happened with our Mustang project. Initially, the Car Guide team just wanted to buy an old car and ask students to restore it. Finding the vehicle (a 1967 Mustang convertible) and a school (ÉMEMM - École des métiers en équipement motorisé de Montréal) was easy.
The rest, not so much! Slowly but surely, however, the car has come back to life. From spring 2013 to now (and through to January 2016), the Mustang has been transitioning from write-off to show car. In fact, it's already nicer than when it first rolled off the production line!
Carefully restored by students under the watchful eye of their teachers, this car could be yours. Tickets have been available online for a while already (at a cost of $20). Tickets will also be sold at the Montreal Auto Show, which will take place from January 15th to 24th, 2016. When the show draws to a close, a random draw will be held for the 1967 Mustang, with proceeds going to an organization that helps kids stay in school. 
So, for $20 you might find yourself with a pretty sweet toy in your driveway—and you'll definitely help create a brighter future for our youth.
Share on Facebook