The Good Old Days: Here Is The 2016 BMW M2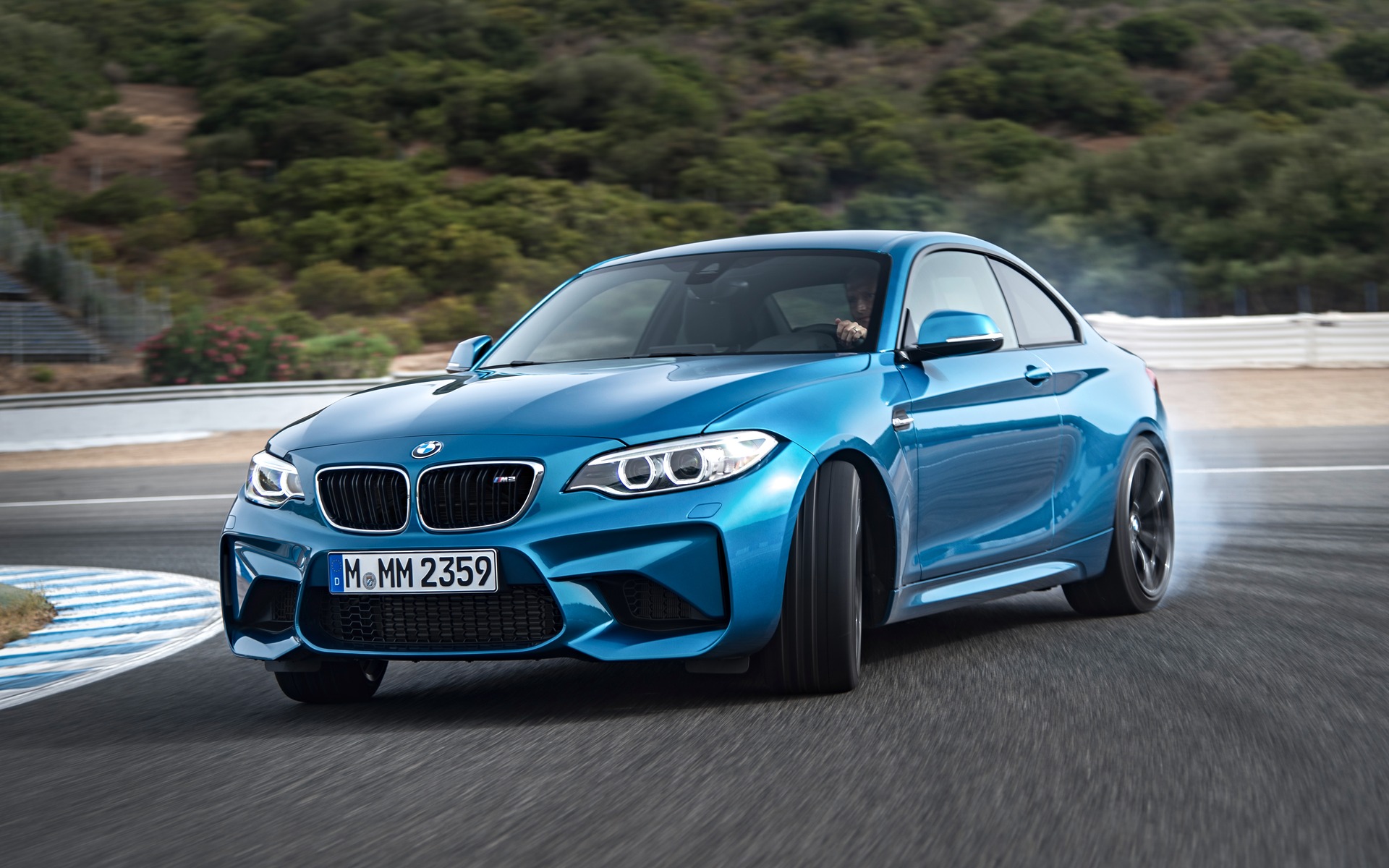 It's said that today's cars lack the sensations of older models; today, manufacturers are cramming as much technology as possible into their cars to make them faster, more comfortable, easier to drive… Nostalgics fondly remember the days when their cars were mechanically tuned to increase performance, not modified using a computer.
BMW is a very good example of this. While the first generation of M3 (the mythical E30) is considered to be one of the world's best drivers' cars, its latest iteration is a technological tour de force, full of traction controls and stability systems and automatic transmissions.
It seems that BMW heard enthusiasts' prayers; the Bavarian automaker has launched the M2, which is a successor to the 1M (itself heralded as one of the E30 M3's direct descendants).
You'll be able to spot it even standing still. It has a wider stance (thanks to those wide fenders), a front bumper fitted with large air intakes, a more aggressive rear bumper and a small spoiler that helps the aerodynamics. The M2 also features 19-inch wheels.
The engine is a modified version of the 3-litre turbocharged inline-six (the N55) used in the 1 Series (and not the S55 that is found in the M3). In this application, it boasts 365 horsepower and 343 pound-feet of torque, and with the help of an overboost function, it can ramp up turbo pressure to produce 369 pound-feet of torque for a few seconds. All this power is sent to the rear wheels through a six-speed manual transmission; if you want to feel less involved, BMW will sell you a seven-speed DCT automatic gearbox.
Pricing hasn't been confirmed yet, but we can expect that the 2016 BMW M2 will be sold for around $60,000. That's less than the $74,000 asked for an M3, and a bit more than the $54,000 price of a 1M when it was new.
Check out our BMW Zone
Up until now, the fastest 2 Series was the BMW M235i; see what Benjamin Hunting thought of it
Share on Facebook