2016 BMW 340i: Getting Back Its Mojo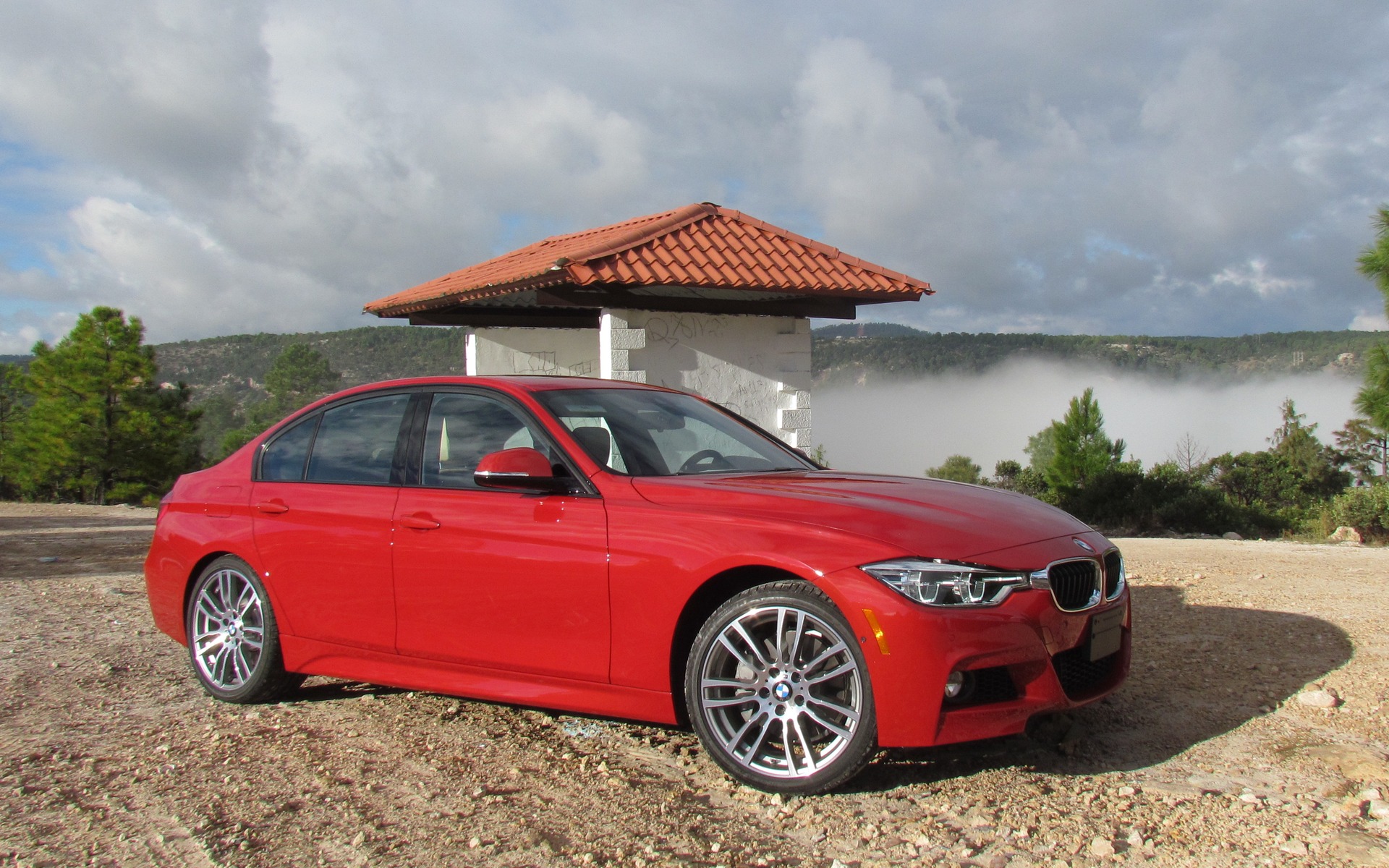 Strong points

Excellent road manners
Powerful and smooth new engine
Available all-wheel drive
Available manual transmission

Weak points

Costly options and packages
Not clearly identifiable from the previous model
Only available with run flat tires
Full report
When BMW's 3 Series got its sixth-generation makeover in 2012, the car got a little bit bigger, received some new technology, and in the interest of increased comfort, it got a plusher ride. Most drivers probably welcomed the additional coddling offered by the softer suspension and steering in the non-M 3 Series, but hardcore BMW-philes felt it got a little soft around the edges.
BMW has amended the 3 Series for 2016 with a mild mid-generation revision that includes changes that "enhance the driving dynamics." Consider it the sixth-generation 3 Series version 2.0.
Small changes inside and out
Designers have made some minor tweaks to the exterior, and you'll have to look hard to spot them. There's a new front bumper with larger side air intakes emphasised by a surrounding contour, bringing the appearance closer in line with the 4 Series, and the LED headlights are standard on the 340i; also available are optional adaptive LED headlights. At the rear you'll find new LED taillights. That's it on the outside.
Inside you'll find equally subtle changes, with new trim finishes and high-gloss surfaces, as well as ambient lighting in the dashboard and doors. There are additional leather choices, and the warm, light-brown leather interior is no longer limited to the Luxury package; it is now available throughout the 3 Series lineup.
So, where are the big changes?
Ah, but there are some significant changes, and they reside beneath the sheet metal. The biggest is the all-new 3.0 litre turbocharged inline six. Although the layout is the same as the outgoing engine, it is part of BMW's modular EfficientDynamics engines, and shares the same basic architecture as the 2.0-litre four and the 1.5-litre three-cylinder engine available in Europe.
It uses a single twin-scroll turbocharger, makes 20 horsepower more than the previous engine and is now rated at 320 hp. Torque is also up to 330 lb-ft from 300. This added power allows the 340i xDrive to accelerate from zero to 100 km/h in 4.6 seconds—add 2 tenths for the rear driver.
The 340i is available with two transmissions, an eight-speed automatic with wider spacing between ratios than before, as well as a six-speed manual that includes a rev-matching feature. There's no extra cost for either transmission choice. The 340i is the only 3 Series variation available with either rear drive or xDrive power trains, all other 3 Series models, starting with the 320i, are xDrive.
The suspension has been revised for a firmer, more controlled ride. Three suspension systems are available: standard, the firmer M Sport, and the electronically controlled Adaptive M suspension. The adaptive suspension is part of BMW's M Performance package ($1,900), which also includes variable steering, M Sport brakes, 19-inch wheels (18-inch are standard) and some M-specific styling touches inside and out.
Rejuvenated mojo
The firmer suspension and steering are immediately noticeable once you get moving. BMW chose to hold the launch in Mexico's Copper Canyon, which is interlaced with surprisingly twisty roads.
If you were among those who found that the current generation 3 Series was a bit soft, you will be glad to hear that BMW's tweaking has made the German sedan more engaging to drive. There are four drive modes, Eco Pro, Comfort, Sport, and Sport Plus, each one tailoring steering effort, throttle response and gear-change points on the automatic.
My test car was equipped with the adaptive suspension and in Sport mode it was firm without being harsh, with minimal body roll and precise steering response. The car felt reassuring and planted regardless of the varying road surfaces encountered in Mexico, which range from racetrack smooth to pockmarked and sandy.
The new engine accelerates with surprising gusto, making passing a breeze on the winding roads, while remaining silky smooth throughout the rev range. It also emits an ear-tickling sound that accentuates the car's sportier focus.
I sampled the manual and automatic transmissions. The manual shifter has short throws and a narrow gate, so you have to pay attention to select the right gear, but a few rounds through the gearbox and shifting becomes second nature. The rev-matching feature is marvellous, blipping the throttle automatically on downshifts.
The automatic provides nearly seamless gear changes in Comfort mode, and gets decidedly more forceful when in Sport mode, shifting gears with a satisfying jolt at higher engine speeds. It is also obedient when using the steering wheel paddles in manual mode, shifting without delay.
Holding its own
The 3 Series is surrounded by some serious competition. Audi has just introduced a bigger, lighter A4, Mercedes-Benz recently refreshed the C-Class, and Cadillac's ATS has proven a worthy American competitor. The 340i has received just enough of a dose of sportiness to make it a well balanced machine that should satisfy drivers looking for a more engaging experience, without turning away those expecting a refined, comfortable premium sedan.
Share on Facebook