Part Bicycle, Part Z: The Nissan Gripz Concept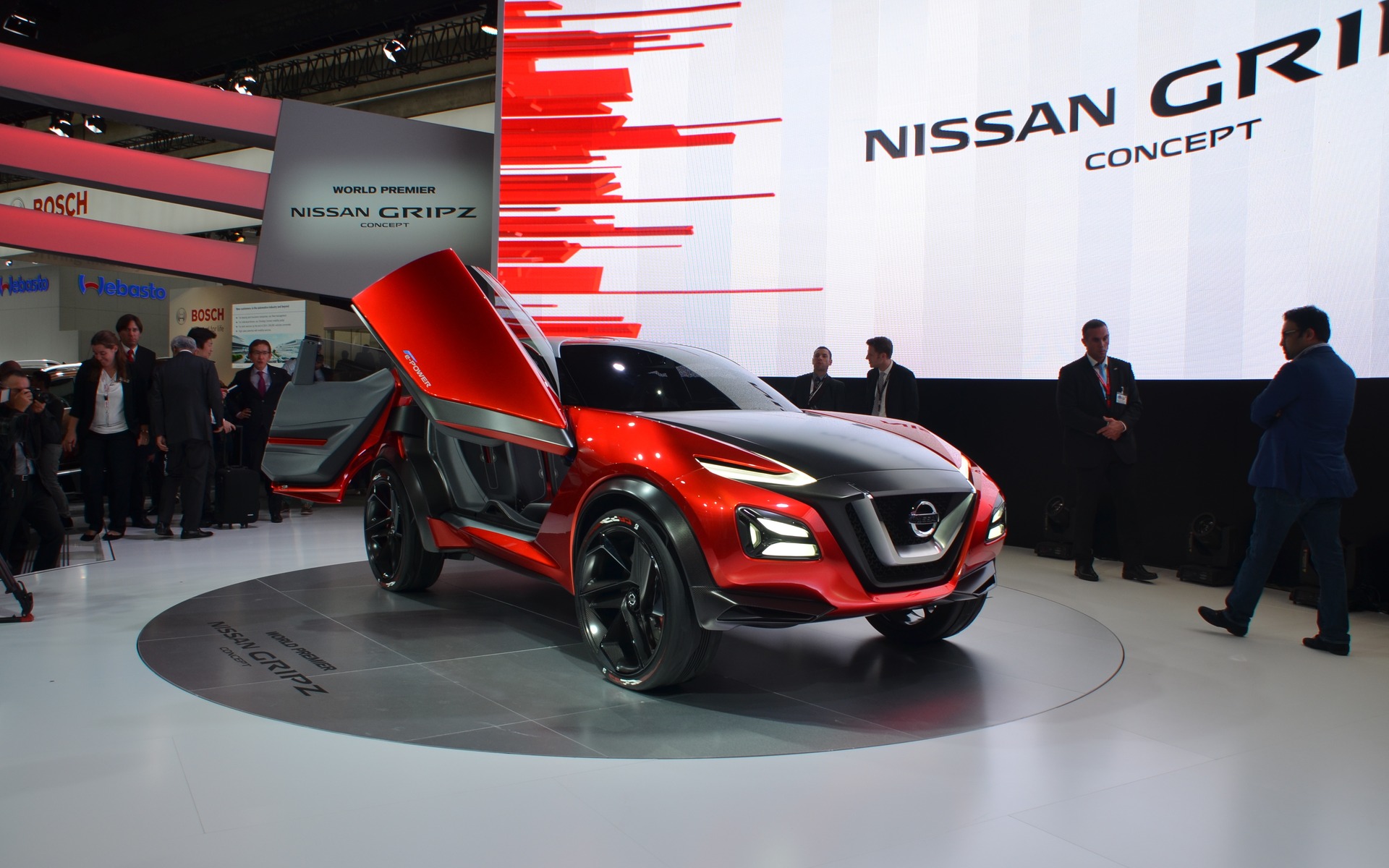 There were rumours flying around that the next iteration of the Nissan Z might be a crossover. This would obviously create a lot of controversy among the brands faithful, but it seems to be the way Nissan chose to generate more sales.
At the Frankfurt Motor Show, the manufacturer just presented the Gripz Concept, a small SUV with an aggressive look. According to Nissan, the vehicle strikes the perfect balance between the practicality of an SUV and the performance of a sports car.
The stylists that created it say that they took inspiration from racing bicycles and from the 240Z that won the Safari Rally in the '70s (Nissan goes on to say that these legendary racecars were among the brand's first crossovers). Just like the 240Zs, the Gripz is painted red and features a matte black hood. There is also the brand's signature front grille and the boomerang-shaped front headlights on the front fascia.
The manufacturer hasn't mentioned what sits under the hood, but we know it's a gasoline engine, aided by the LEAF's electric powertrain. According to the press release, this enables the Gripz to accelerate swiftly, linearly and in an almost complete silence… Not exactly what we would expect out of a sporty vehicle.
For now, this is simply a design study; Nissan has no intention of putting the vehicle into production.
But if there is a demand, we're reasonably sure that the Gripz could influence an upcoming vehicle…
Share on Facebook