The 2016 Chevrolet Camaro's Performance Numbers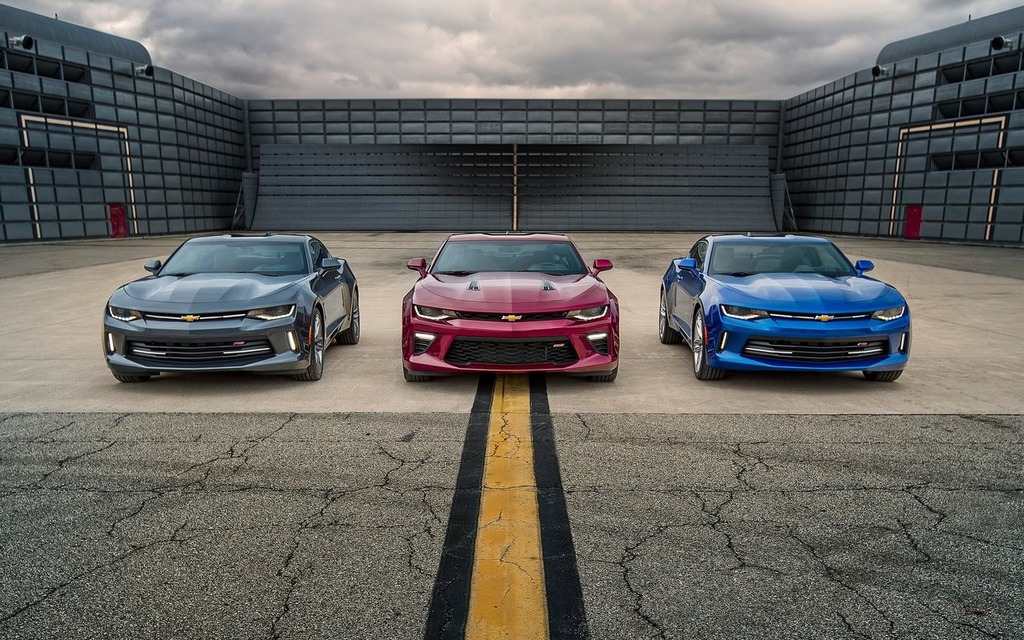 When the 2016 Chevrolet Camaro was launched, we were surprised to learn that the manufacturer was going to follow in Ford's footsteps by announcing that their latest muscle car would have a turbocharged four-cylinder under its hood. But, instead of offering it as the middle-level powertrain, it will stand as the base-model engine; its 275 horsepower will propel the cheapest Camaros.
Chevrolet just published some numbers which should give us an idea of the 2016 Camaro's performance:
The aforementioned four-cylinder will get from 0 to 100 km/h in 5.4 seconds (5.5 with the automatic gearbox), will run down the quarter mile in 14 seconds flat and will be able to generate up to 0.89 g in lateral acceleration.
Moving up from that, there is the 3.6-litre V6. Its 335 horsepower are enough to propel it to 100 km/h from a standstill in 5.2 seconds (5.1 if you opt for the automatic gearbox) and travel 1320 feet in 13.7 seconds (13.5 for the auto). It can also manage up to 0.89 g on a skidpad.
Finally, the 6.2-litre V8 still sits at the top of the range. With a 0-100 km/h time of 4.3 seconds, (or four flat with the auto transmission) and a quarter mile time of 12.5 seconds (again, the auto is faster with a time of 12.3 seconds), the car will be seriously quick. It will also be able to corner with a force of up to 1 g, thanks to its RF4 tires.
According to the manufacturer, the new Camaro is 166 kilos lighter than the last generation. This will, in turn, increase its on-track performance.
Share on Facebook