Pricing For The 2017 Jaguar XE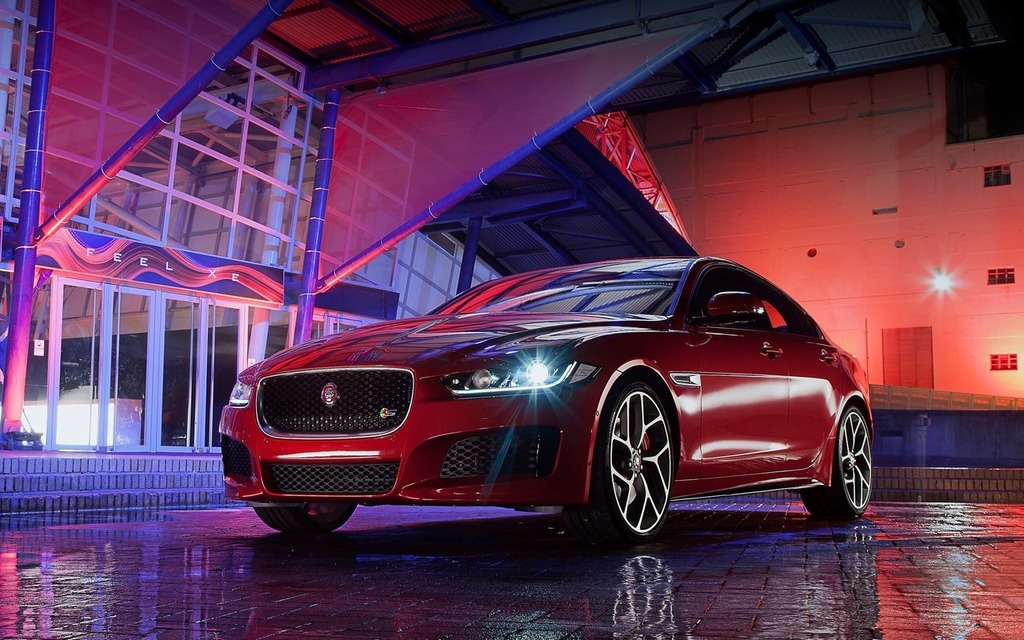 English manufacturer Jaguar was thinking big when it launched the XE; the midsize sedan has the tough mandate of going after BMW's 3 Series, which has been dominating its segment for decades.
If we are to believe the reports, the XE might have a chance to do it: the base-model has a two-litre turbocharged four-cylinder developing 240 horsepower and 215 pound-feet of torque; it will be known as the 25t, and should start at $34,900 USD.
There is a diesel version, the 20d; with a price of $36,400 USD, it has 180 horsepower and 318 pound-feet  of torque. This power is sent to the rear wheels, although an all-wheel drive setup is optional.
Finally, the top-of-the-line 35t starts at $41,700 USD. For that price, you get a supercharged 3-litre engine, 340 horsepower and 332 pound-feet of torque.
If you want one of these beauties in your driveway, you'll have to wait until next Spring; the XE will be sold here as a 2017 model-year.
Share on Facebook