Here Is Pricing For The 2016 Hyundai Tucson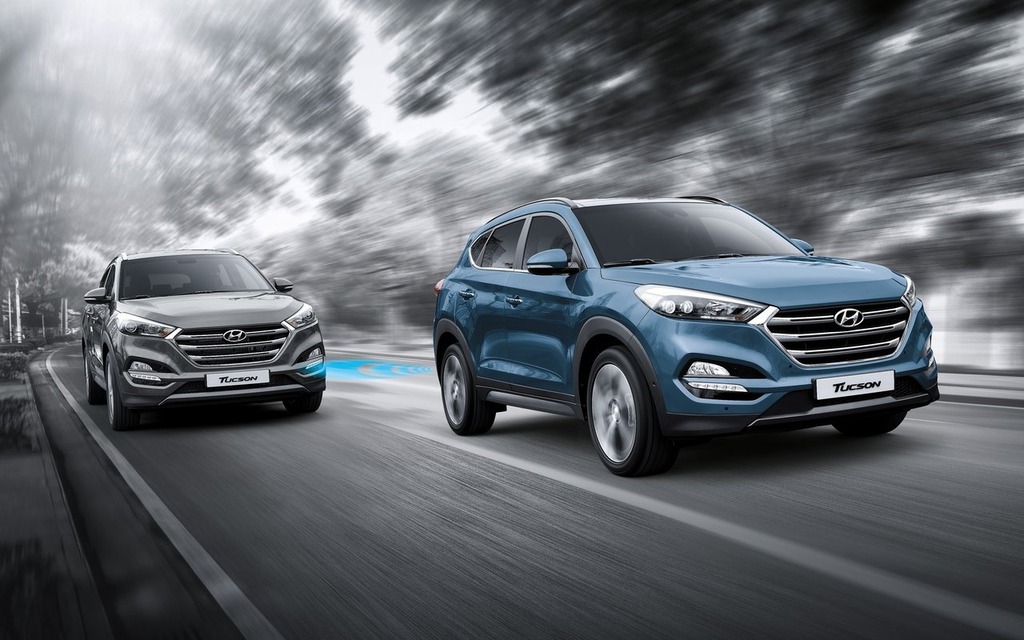 Hyundai's little Tucson is one of the Korean manufacturer's most popular vehicles; you only have to check the roads around you to see a few!
The 2016 Tucson has been modernized, and the manufacturer just announced Canadian pricing for it.
The entry-level model receives a 2-litre four-cylinder, a six-speed automatic transmission and FWD. It starts at $24,399 and is equipped with a 5-inch screen that shows the images from the rearview camera, heated seats and automatic headlights, among other things.
The Platinum model is sold for $24,399 and adds a roof rack, heated rear seats and a leather-wrapped steering wheel. If you want all-wheel drive, you will have to pay $2,300 more.
A second engine is offered on the Tucson: a 1.6-litre turbocharged unit paired with a seven-speed dual-clutch transmission is available if you choose the Tucson Premium 1.6T which costs $31,599.
At the top of the range sits the Ultimate AWD ($39,599). It comes standard with features such as LED headlights, lane-change assist, ventilated front seats and collision-avoiding sensors.
Share on Facebook