Audi Reveals The 2016 A4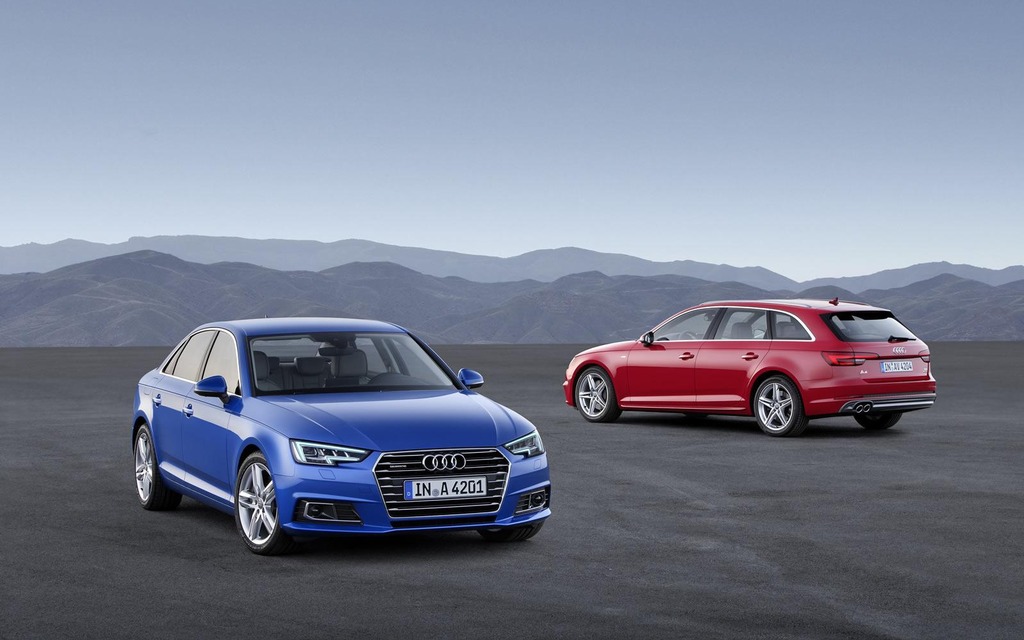 This weekend, Audi launched an all-new A4; it's the fourth generation of this midsize luxury sedan (if you know your VAG products, this is the B9 platform, replacing the B8 which harkened back to 2007).
While its styling isn't exactly ground-breaking –we heard comments about it being closer to the 2005 models– the car sports various accents that give it a modern style, like the sharp LED headlights and the larger fenders.
The newcomer is also bigger; compared to the outgoing model, the 2016 A4 is 25 mm larger, has a wheelbase extended by 12 mm and is 16 mm wider. While the overall shape isn't all that different, the car is more aerodynamic than ever; with a drag coefficient of 0.23 for the sedan and 0.26 for the Avant (wagon), this Audi should be more frugal than ever.
Speaking of frugality, the manufacturer states that they put their car on a diet: depending on the version, the new A4 is as much as 120 kg lighter than the previous model.
Inside, we can clearly see the Q7 inspiration: the dashboard and seats are all-new, and the 12.3 inch digital gauge cluster that was launched in the brand's SUV is available.  Customers can also choose to outfit their car with an 8.3 inch infotainment system with Wi-Fi Hotspot (using the LTE network), CarPlay and Android Auto. There is also a Bang & Olufsen sound system on the option list, as well as a 10.1 inch screen for the rear passengers.
A wide variety of drivetrains are available; from the 1.4-litre four-cylinder developing 150 horsepower to a turbodiesel V6 with 272 horsepower and 443 pound-feet of torque, everyone will find something to their liking. A CNG version is also offered in Europe.
The 2016 Audi A4 will arrive in dealerships this autumn.
Share on Facebook