Audi S3 Exclusive Edition: 25 Smarties For North America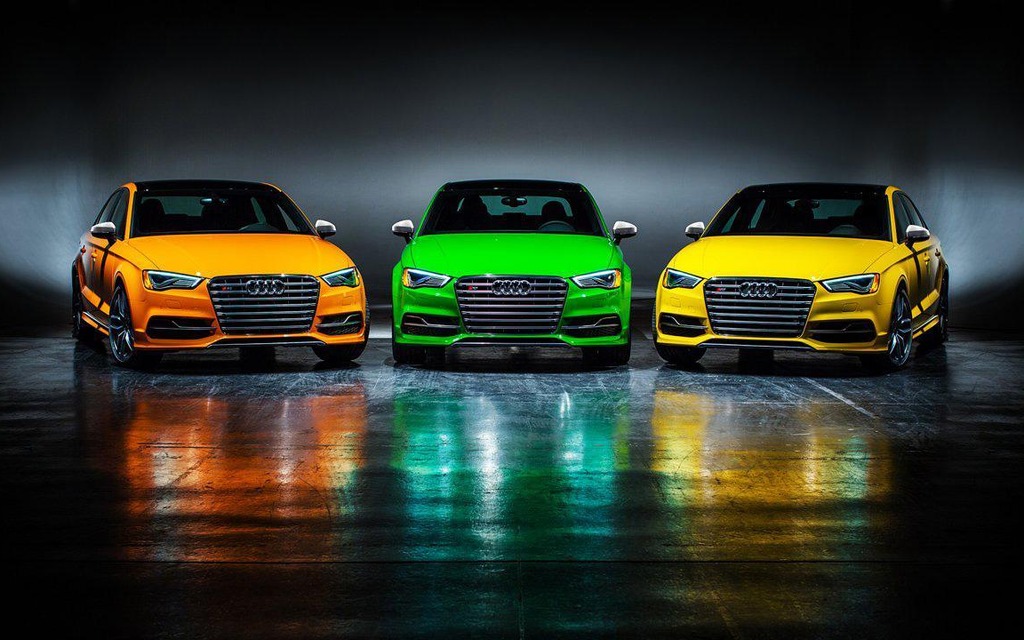 Audi of America has unveiled a limited edition of its S3. If you like to stand out, the S3 Exclusive Edition is for you!
Based on the Prestige version, each Exclusive Edition comes with:
19-inch wheels
S-Sport seats
Nappa leather interior with contrasting stitching
And interior panels that match the bodywork
Said bodywork is the car's distinctive feature. Audi offers 5 different colours, each competing for your undivided attention: Sepang Blue, Misano Red, Viper Green, Glut Orange and Vegas Yellow.
Only 5 cars will be made in each colour.
Prices are as eye-watering as the paint jobs themselves; Sepang Blue or Misano Red S3 will cost you $57,250 USD, while the other colours are almost $60,000 USD ($59,990), $20,000 USD more than the base-model S3 which starts at $41,100 USD…
Share on Facebook