2016 Mazda MX-5: Improvements, Improvements And More Improvements!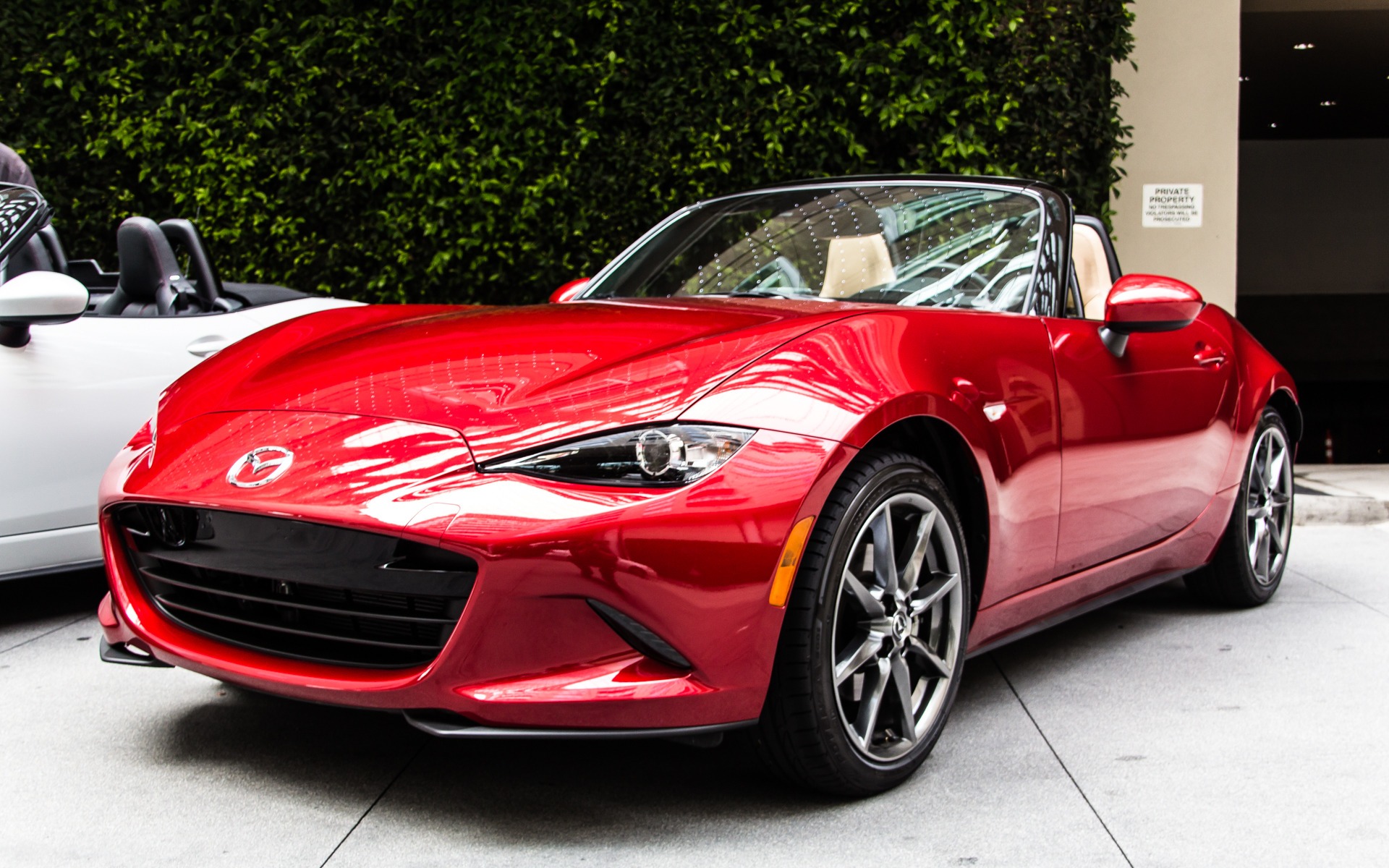 Buddhists believe that happiness is found in the present moment, and the more time passes, the more I tend to agree. Modern society is always in a hurry, always stressed. We spend our lives chasing this and that—and forgetting to take the time and appreciate the here and now.
To make matters worse, this phenomenon is particularly bad in journalism. In my line of work, there's always pressure to be fast, to break news before anyone else. Don't get me wrong, I love my job, I'm not looking for pity, and my colleagues and I might even secretly love the pressure. But I recently put my mind on pause and managed to fully enjoy the present. Thanks to the MX-5, I put all thoughts of deadlines and upcoming assignments on hold.
The new generation is not just a refreshed version of the previous gen. The car is smaller and 150 lbs. lighter. Its seats aren't as thick as before and are now positioned closer to the vehicle's centre. Together, these changes take the MX-5 back to its roadster roots. But before we get into that, let's look at its technical specs.
Three trims, hardly any options
The MX-5 is available in three trims: GX, GS, GT.
The GX is the base trim and sells for $31,900. For this price, you get:
Air conditioning
A push-start button
LED headlights.
Other than some colour options that run from $200-$300, the only option you'll have to consider is the transmission.
All North American "Miatas" come with a 2.0L SKYACTIV four-cylinder engine and your choice of a six-speed manual or 6-speed automatic gearbox. There's no extra cost associated with the transmissions—on all trims.
The GS is the "sport" version. For $35,300, you get:
Wider tires
A sportier suspension
A limited-slip rear differential
Paddle shifters for the automatic transmission (if that's the one you opt for).
The GS version also comes with a system that pipes in the exhaust note and plays it on speakers inside the car to improve the driving experience. The new-gen Mazda infotainment system is also included.
Finally, the GT is positioned as more of a touring car than the GS. It has all of the GS's sporty characteristics, but it costs more. For $39,200, you get leather seats, a more carefully finished interior and a whole whack of gadgets, like automatic climate control, a nine-speaker Bose sound system and an amp to make extra sure you can hear your music, even when the top is down. In other words, it comes with everything you need to get comfortable when taking the MX-5 for long road trips.
The purist's choice is the GS, since it doesn't bother with useless sport driving technologies. But you can add a Sport package to it that includes BBS wheels, Brembo brakes and Recaro fabric seats. All this will cost you just under $2,000.
Acting on their word
It sure sounds nice to say that Mazda did everything possible to make the MX-5 lighter and more fun to drive, but is this really true? The previous generation was very good and improving it in all areas was a tall order.
Well, they did it! Compared to the new gen, the old MX-5 seems clumsy, imprecise and more suitable to Sunday drives than blasting down California's mountain roads.
The new MX-5's road handling is fantastic. The manual transmission is incredibly precise, especially considering that, these days, most manufacturers use robots to control gear shifting. The MX-5 is one of the few vehicles that has avoided computer-controlled driving technology.
Even though the engine was initially criticised for delivering less power than the previous gen, it's actually outstanding. It's true that 155 horsepower isn't much, but all 155 ponies are used to the max.
In short, this MX-5 is one with the road. It's one of the last cars on the market to offer such a pure driving experience—and I'm thrilled that Mazda resisted the temptation to hand its little roadster over to a robot.
When it comes to choosing the trim level, Mazda has made it easy. The base trim is great, and the GS and GT are designed for a distinct clientele. It's all good, real good!
Share on Facebook