Bentley Bentayga SUV Spy Photos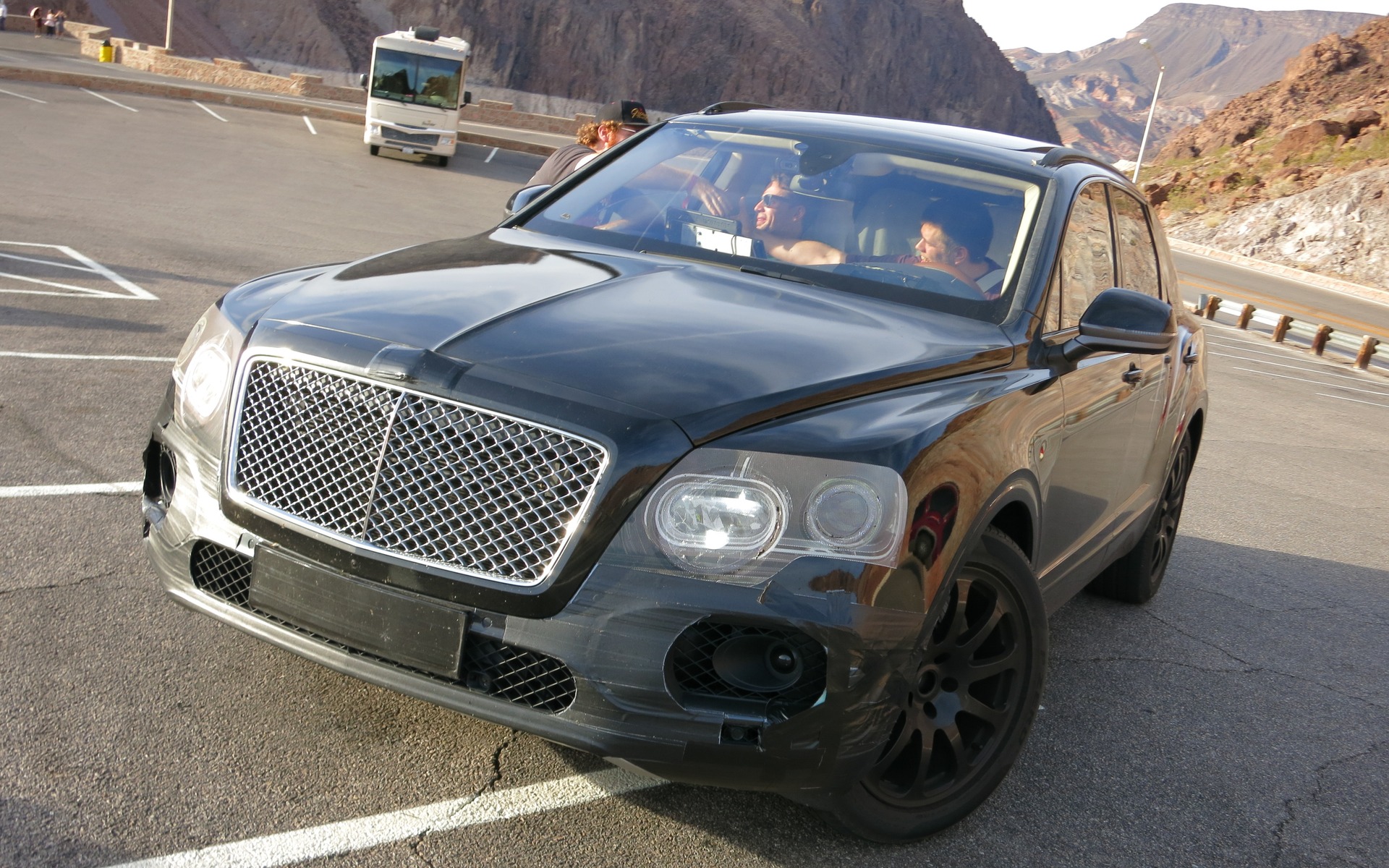 The Bentley Bentayga is the British brand's first foray into the world of ultra-luxury SUVs, and although Bentley has yet to release any photos of the new model I managed to sneak a peak behind the curtain this week in Nevada.  At the tail-end of the Gumball 3000 Rally which had brought me to Las Vegas, I caught two Bentley Bentayga test mules out for a hot weather shakedown cruise at the Hoover Dam on the Nevada-Arizona border.  A quick chat with the drivers, some even faster photos, and they were on their way again into the desert.
Details surrounding the Bentley Bentayga haven't been made official, but look for performance at the same level as the Porsche Cayenne Turbo S, with a top speed of over 320 km/h.  V8 and W12 engines borrowed from corporate parent VW/Audi seem likely, along with all-wheel drive and the possibility of a hybrid model.  Although some might question the need for Bentley to build an SUV, it's a solid strategy to enjoy greater sales volume without harming the exclusivity that is so important to its sedans in snagging wealthy clients.  Look for the Bentayga in early 2016.
Share on Facebook