A Peugeot Supercar For Gran Turismo 6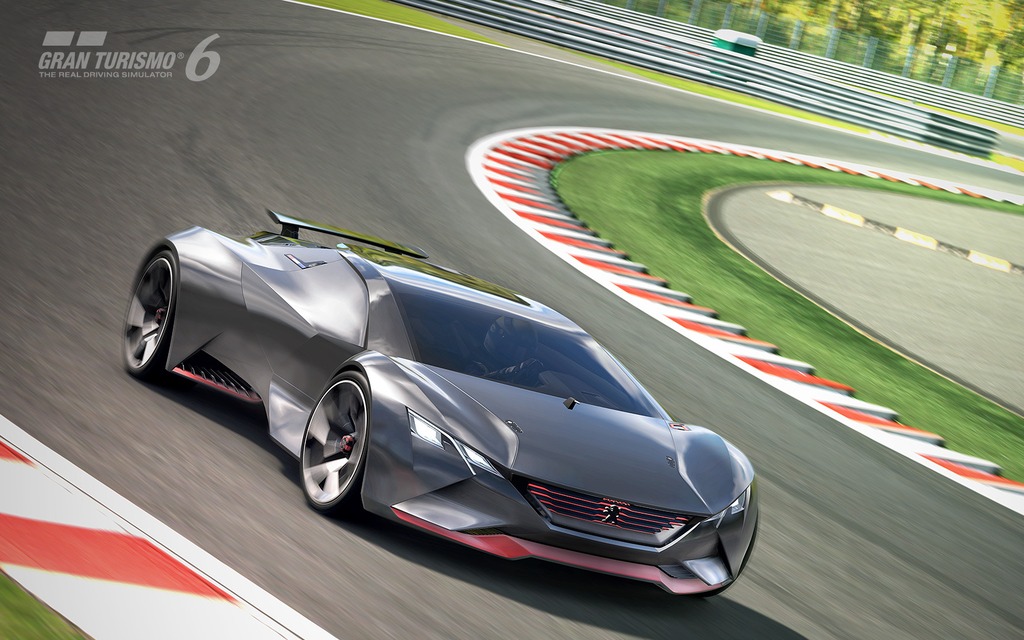 French automaker Peugeot is the next to join the Vision Gran Turismo program –which gives stylists the chance to design a virtual vehicle that represents the future of their respective brands– and they did not disappoint us. This morning, a very futuristic-looking vehicle was sent to every Gran Turismo 6 player that they can drive on the game's virtual circuits.
The Peugeot Gran Turismo differs from the other Vision Gran Turismo creations because of its simplicity. No laser-powered propulsion system or complex hybrid drives here; instead, the goal was to create a light and powerful vehicle. There is also no convoluted aerodynamic body kit, the car's shape is the only thing keeping it on the ground.
To power the vehicle, Peugeot developed a 3.2-litre V6 and fitted it to a gigantic turbocharger. The car boasts 875 horsepower, which is then sent to all four wheels (measuring 22 inches up front and 23 at the back) by a six-speed gearbox.
Since the Peugeot only weighs 875 kilos –meaning it has a power to weight ratio of one, just like the Koenigsegg One:1– performance is going to be ridiculous: 0 to 100 km/h happens in 1.73 seconds!
If you want to drive the car, you will be able to do so as soon as the video game is updated.
Share on Facebook