2016 Ford Taurus: This One Is Only For China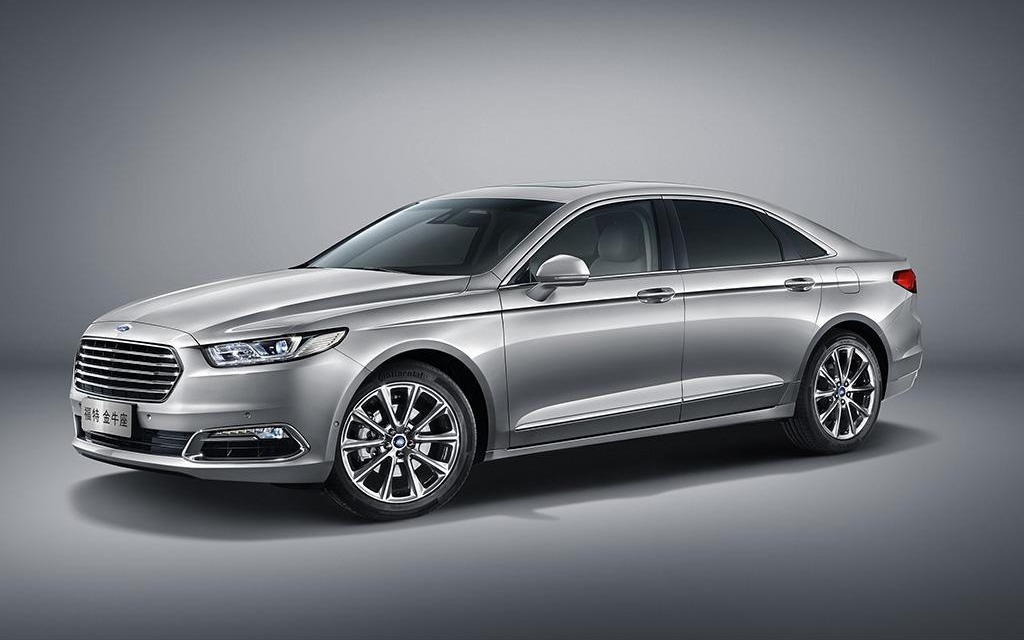 Ford recently announced that they intended to launch a new version of its full-size Taurus sedan at the Shanghai auto show. That was somewhat weird, since launching such an iconic vehicle in a market where it had never been before made little sense.
At the official launch, we finally understood; the sedan that we see in the above pictures is indeed a Taurus, but it will only be sold in China; our Taurus probably won't look like that.
Ford markets the 2016 Taurus as a high-end luxury sedan for the discerning Chinese businessman. Its lines are easily recognizable; it looks like a Fusion (known as the Mondeo elsewhere in the world) but on a larger scale. The interior is luxurious, and it features a large moonroof.
The car is powered by a 2.7-litre Ecoboost V6. Power output hasn't been announced yet, but it probably won't be far from the 325 horsepower of the F-150, which already comes with the 2.7-litre engine.
This Ford Taurus will be built in China (somewhere in the Hangzhou region) and should be sold only in this market… At least for now.
Share on Facebook