2016 Cadillac CT6: Caddy's New Flagship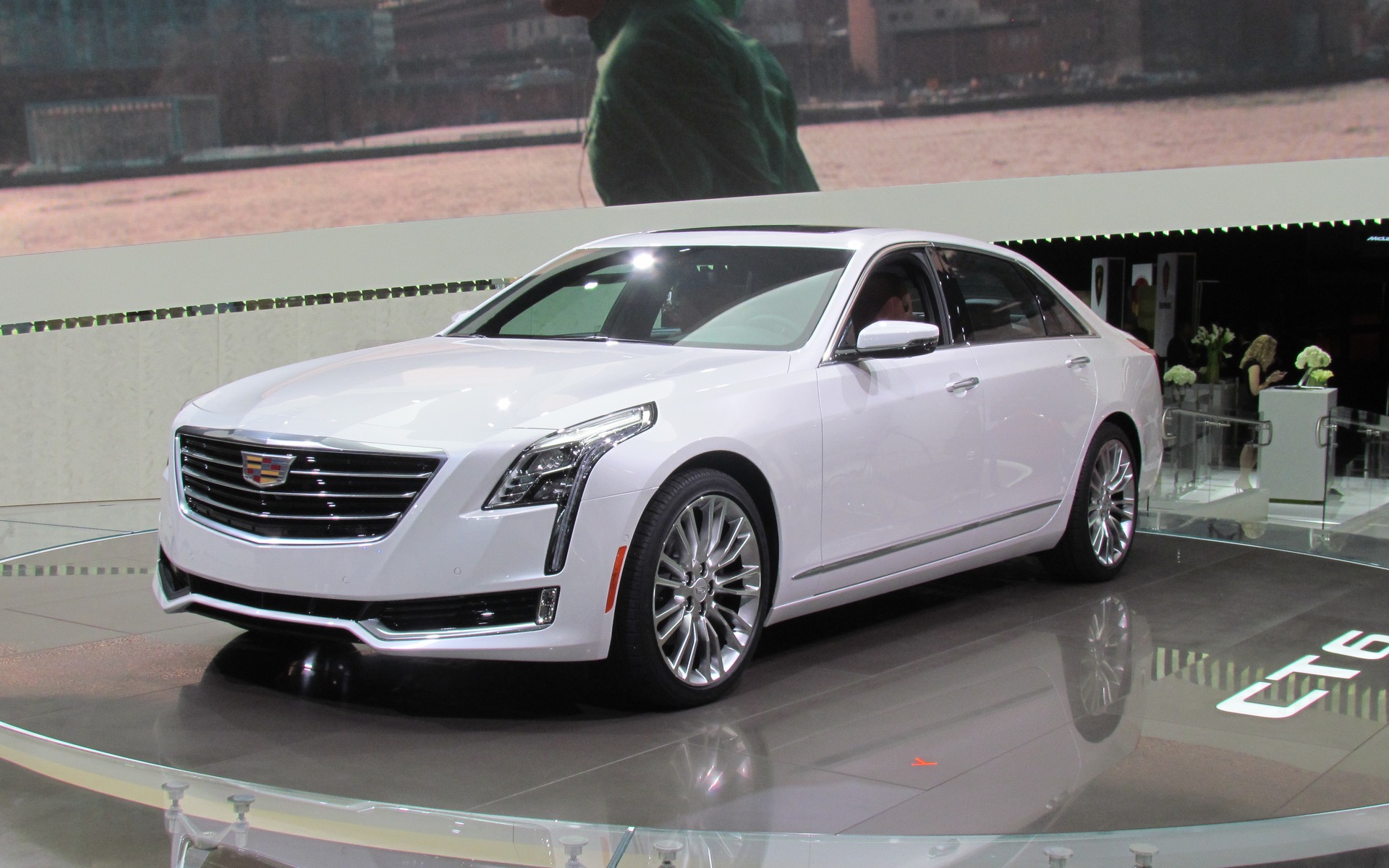 Cadillac finally pulled the veils off its new flagship luxury sedan, the CT6 (Cadillac Touring 6), at the New York auto show.
"We will reinvent the prestige luxury vehicle," said Cadillac president Johan de Nysschen during the evening launch of Cadillac's newest full-size sedan. The CT6 is based on the new Omega architecture, featuring multiple material construction that uses 13 different materials, including lots of aluminum (64 percent of the body structure is made of the non-ferrous metal.
This is meant to provide a stiff, lightweight chassis (the CT6 is about 99 kg lighter than its comparable competitors). Cadillac claims the CT6 will be lighter than the Audi S8, the BMW 7 Series, and the Mercedes-Benz S-Class. According to de Nysschen, "it will be comparable to the BMW 7 Series in size, and comparable to the CTS in fuel economy."
Three engines will be available, a 265 hp 2.0-litre turbocharged inline four, a 335 hp naturally aspirated 3.6-litre V6, and a 400 hp 3.0-litre twin-turbo V6, all engines transferring their power via an eight-speed automatic. The 3.0-litre twin turbo will feature cylinder deactivation, which will disable two cylinders during light loads to improve fuel economy.
Rear wheel drive and all wheel drive versions will be available, the latter standard on all V6 models, as well as Active Rear Steer rear wheel steering, which will give the CT6 the same turning circle of the CTS despite having a wheelbase that is 20 cm longer.
Interior amenities include a Bose Panaray audio system that uses 34 (yes, 34) speakers, and a unique rear-view mirror that is actual a display screen transmitting images from a rear-view camera.
North American CT6 models will be built at the Detroit-Hamtramck plant and will arrive in dealers later next fall, with pricing being released closer to the delivery date.
Share on Facebook