Koenigsegg Regera: The Ultimate Swedish Hybrid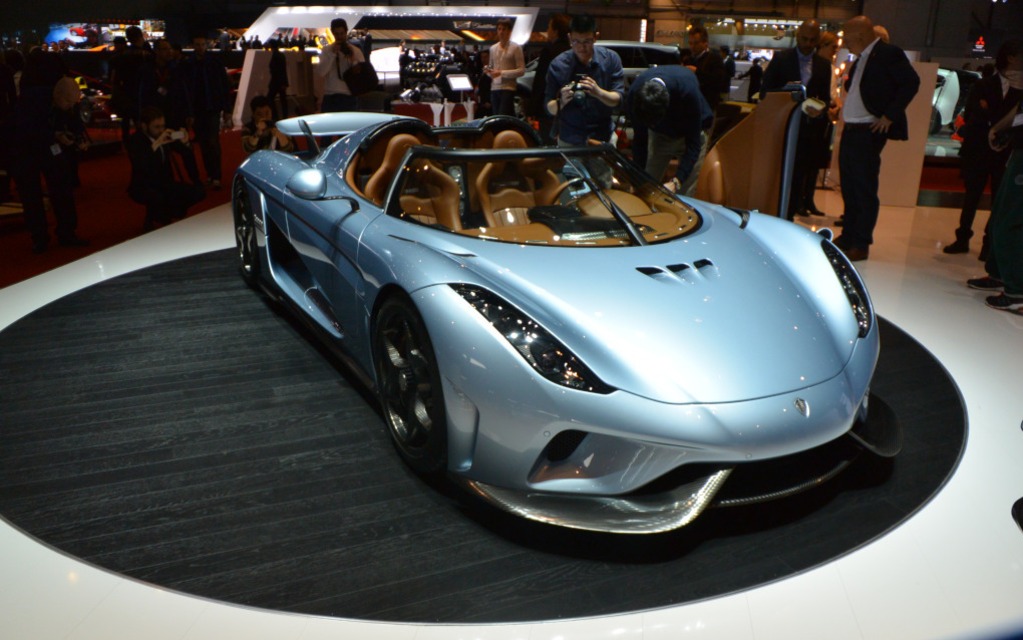 Christian Von Koenigsegg doesn't do things like everyone else. While the other high-performance automakers made the switch to hybrid powertrains a few years ago, he prefered to launch the One:1, which offers the same level of performance by using a combination of high horsepower and low weight.
For his most recent creation, the Regera, Mr. Koenigsegg finally caved in, and launched a car that uses electric power to move, just like a Prius. However, unlike in Toyota's hybrid, the electrons aren't used to make this car eco-friendly.
The Regera uses 3 electric motors (one on each rear wheel, plus one directly on the 5-litre twin turbo V8's crankshaft). This system can send up to 1,500 horsepower to the rear wheels, but that's not even the best part about this car: even with the addition of the whole electric drivetrain, the Regera only weighs 88 kg more than the One:1. How did Koenigsegg manage to keep the car's weight so low? Simple: they removed the transmission.
The car uses a configuration similar to the one we tested in the Mitsubishi Outlander PHEV a few months ago: the gasoline engine is directly connected to the rear axle via a clutch. The car won't engage this powerplant until it is rolling; to take off, electric power is used.
Speaking of takeoff, the Regera boasts ridiculous performance numbers: 0-100 km/h in 2.8 seconds, 150 to 250 km/h in 3.2 seconds and 0-400 km/h in 20 seconds.
Only 80 Regeras will be produced, and we can already say that these pieces of art on wheels will be featured in a number of Ferrari LaFerrari, McLaren P1 and Porsche 918 owners' nightmares... 
Share on Facebook