Audi Prologue Piloted Driving Concept Unveiled At CES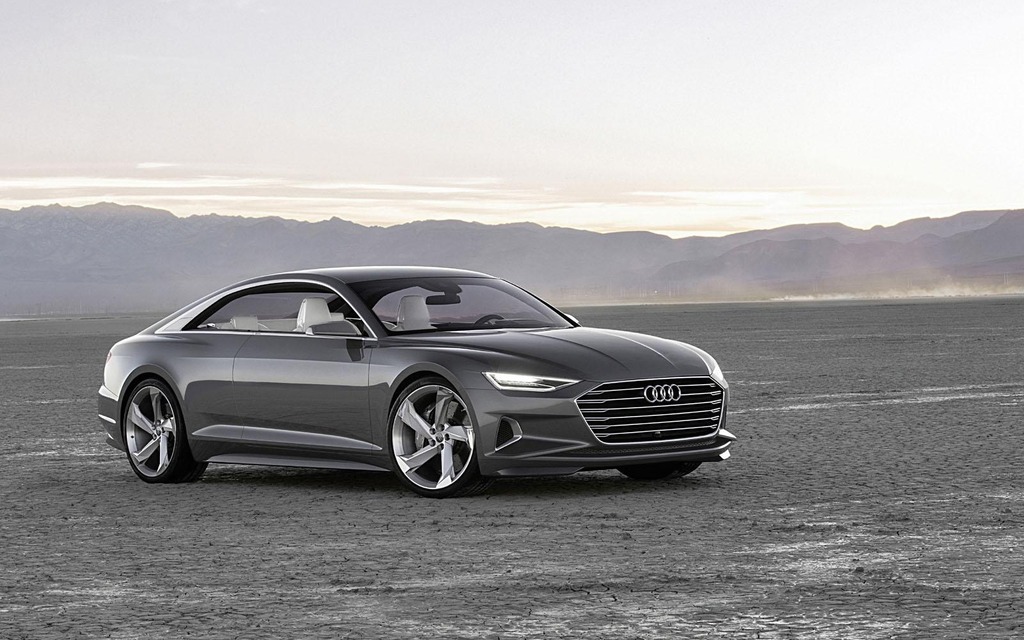 Autonomously driven cars are on their way (and there is nobody behind their steering wheels!), and Audi wants to be among the first to offer this technology to their clients. After showcasing an RS7 that lapped the Hockenheimring at high speeds and an A7 that completed the drive from San Francisco to Las Vegas in real-world traffic, the manufacturer just unveiled a new-and-improved version of its Prologue concept.
As a reminder, this car was first unveiled at the Los Angeles Auto Show last year, and should indicate where Audi's stylists intend to take the brand styling-wise. Their engineers decided to use the stylish coupe to show their progress regarding autonomous driving technologies, and by fitting it with a slew of recently-developed technologies, the Audi Prologue Piloted Driving Concept can navigate completely on its own. Various cameras and sensors feed information to the zFAS (an abbreviation for zentrales Fahrerassistenzsteuergerät, or central driver assistance controller). This module then controls the throttle, brakes and steering.
The rest of the concept has also been modernized. With an electric motor in the transmission and its twin-turbo 4 litre V8, the coupe boasts 677 horsepower, 702 pound-feet of torque and can get from 0 to 100 km/h in 3.5 seconds.
Audi announced that the next generation of the A8, which is due in 2016, will be equipped with a semi-autonomous driving system.
Share on Facebook