BMW Laser Headlights: The Next Generation Is Coming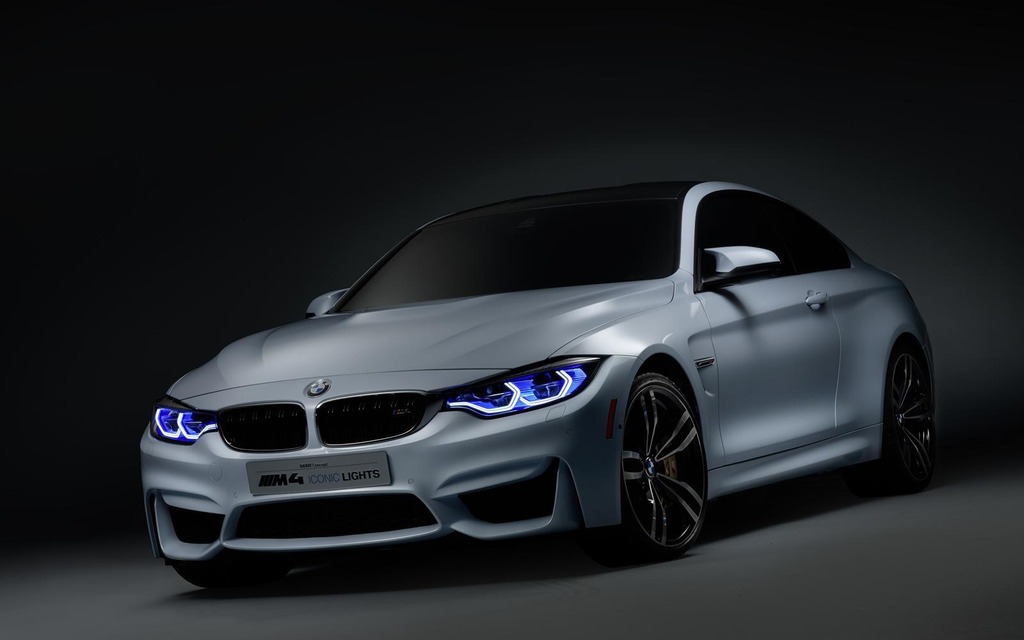 After a gruesome fight between two German automakers, BMW was the first to market their laser headlight technology in the i8 (Audi followed shortly after with the launch of their R8 LMX).
Now, the Bavarian brand is ready to unveil the second generation of this tech; at this year's CES, they showcased a new M4 with new head and tail lights.
The headlights can throw light up to 600 metres, and can change their angle and intensity in real time depending on weather conditions and the presence of cars coming the other way. They can also work with the GPS to light a turn before it arrives or even detect animals on the side of the road and highlight them using the projectors. The headlights use 30% less power and are up to 10 times brighter than ordinary halogen headlights.
The rear lights are also different: Created using OLED technology (just like the newest TVs), the light emitters are extremely thin, with a thickness of only 1.4 mm. They use less energy, and they allow for new and unique light patterns. They are also more visible, which is the number one priority for a tail light.
Share on Facebook