Say Hi To The 2015 MINI Cooper John Cooper Works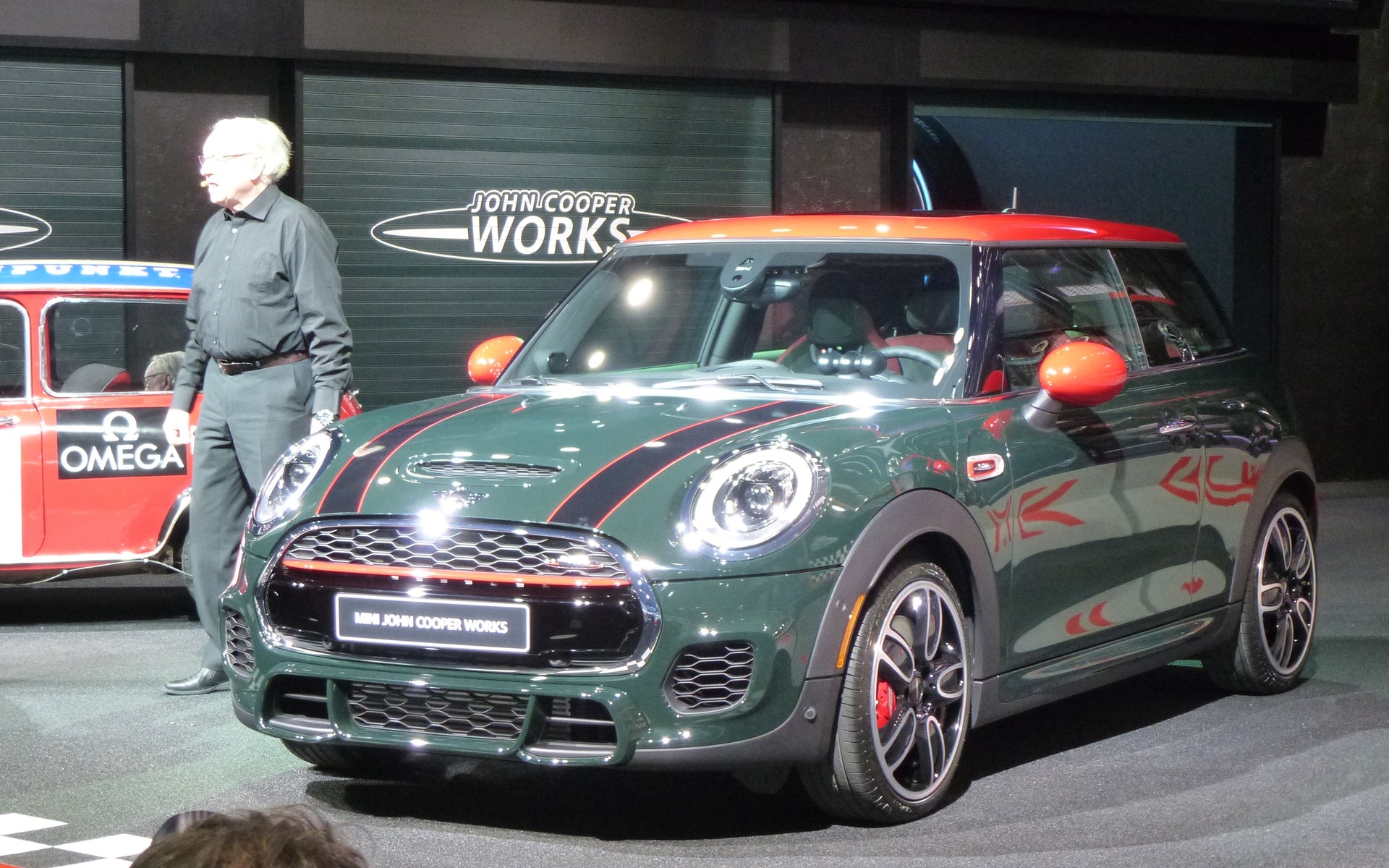 An Australian website just found some pictures and specifications for the next iteration of the 2015 MINI Cooper John Cooper Works. A concept was presented last year at the Detroit Auto Show, and it seems that the manufacturer intends to reveal the production version at the same show this year.
We can immediately see the cosmetic upgrades, like the new front fascia, the unique wheels, the new deck lid and the lowered suspension, but since it's a John Cooper, most of the changes occurred under the hood: with a reworked version of BMW's turbocharged 2-litre mill, the car will be propelled by 228 horsepower and 236 pound-feet of torque. Compared to the outgoing model, this represents a 20-horsepower upgrade. And since the 2015 model will be 100 kg lighter than its predecessor, it will boast interesting performance.
Equipped with a manual gearbox, the MINI will hit 100 km/h from a standstill in 6.3 seconds, while the automatic transmission will shave another 2 tenths off of this time. It is also more frugal, with a reported consumption of 5.7L/100 km (6.7 for the manual).
To make sure the car is capable of honouring the John Cooper heritage, the new JCW comes standard with Brembo brakes and a limited-slip differential. Customers can also choose to outfit their car with adaptive dampers.
We will learn more about the 2015 MINI Cooper John Cooper Works in the weeks prior to the Detroit Auto Show.
Share on Facebook