The V8 In The Lexus RC F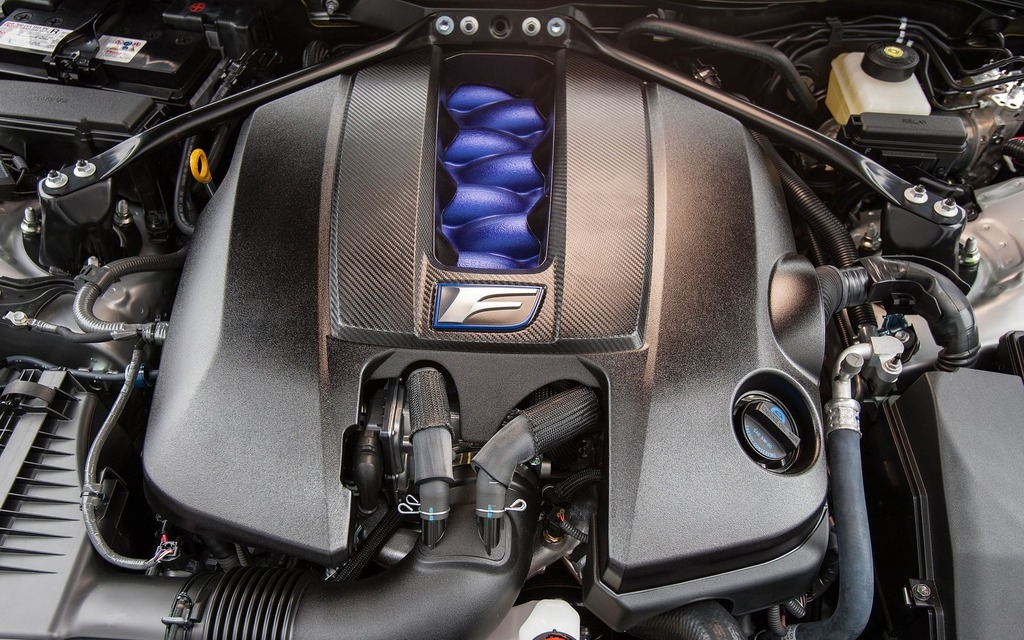 The V8 as we know it is coming to an end: in a world where fuel efficiency is everything and where modern technology can make a turbocharged 4-cylinder engine develop as much power as a V8 did 5 years ago, we can expect this configuration to be phased out, just like the V16 and the straight eight were.
However, current V8s are the best ever made, and it's still very interesting to see a manufacturer keep to tradition by building another one.
The Lexus RC F is powered by a 5-litre V8 that sends its cavalry to the rear wheels. It is based on the one found in the last IS F, but almost everything else has been changed: air intake, injection, pistons, conrods, crankshaft, heads, valves, bearings… Capable of revving to 7300 rpm, this big mill pumps out 471 horsepower and 390 pound-feet of torque.
Interestingly, another technical innovation comes from… the Prius! The hybrid's gasoline engine uses an Atkinson cycle (less performance, but it doesn't drink as much fuel), and a regular car is powered using the Otto cycle. In the Lexus RC F's V8, if the computer realizes it doesn't need full power, it will switch to the Atkinson cycle to save fuel.
We can't wait to drive this Lexus RC F, because it might be one of the last times we get to listen to a naturally-aspirated V8…
Share on Facebook