Makeover For John Scotti Volvo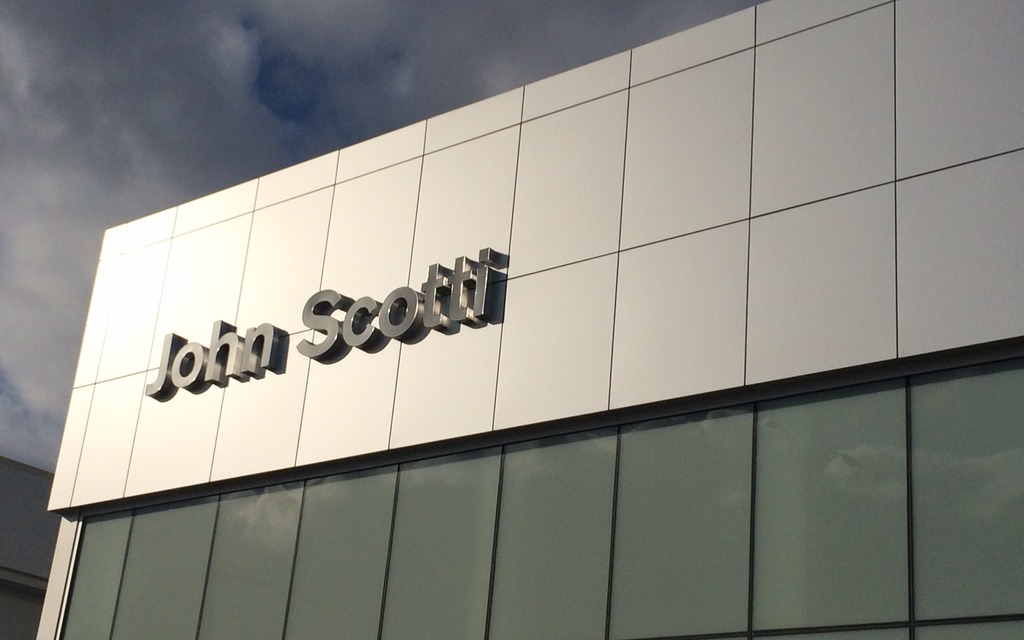 In Montreal, John Scotti is a name that is associated with cars, especially fast Italian ones. However, the man also owns a Volvo dealership that has been offering the popular Swedish cars for decades. To keep their edge against the competition, John Scotti Volvo recently decided to modernize their dealership in a very special way: in partnership with Volvo Canada, they adopted the Volvo Retail Experience concept (which represents the way Volvo wants to treat their customers), becoming the first North-American dealership to modernize itself in this way.
The concept is based on a lot of principles, but it is first and foremost a stylistic change that has been applied to the building: the exterior, the showroom, the furniture and even the lighting has been changed to achieve a Scandinavian look.
According to Volvo Canada's CEO, "John Scotti Volvo is the first retailer in North America to showcase the Volvo Retail Experience concept demonstrating their continued dedication to the re-invigoration of the Volvo brand."
Share on Facebook