Toyota Mirai: Hydrogen, Fuel Of The Future?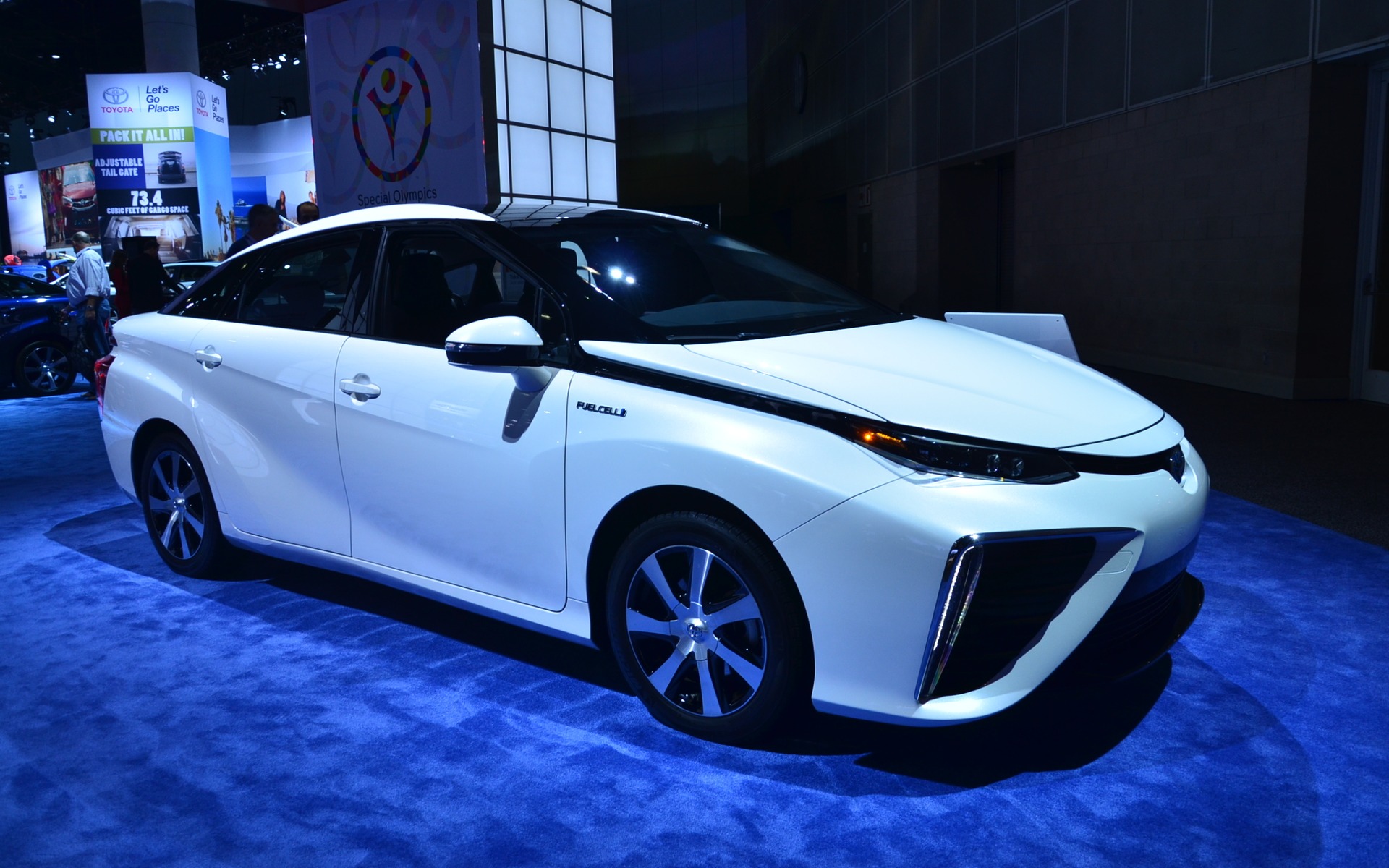 Automotive manufacturers have been working on fuel-cell vehicles for quite some time now. Ever since Chevrolet launched the Electrovan in 1966, engineers have been trying to harness the power of hydrogen, since it has the advantage of not polluting, with water being the only by-product.
It seems that Toyota will be the first to launch a hydrogen-powered vehicle. Akio Toyoda unveiled the production version of the Toyota Mirai (meaning future in Japanese), which will be powered by a fuel-cell. The car itself is a very stylish sedan which will be sold in Japan and the United States. On our shores, a partnership with Air Liquide will create a dozen recharge stations in New York, Massachusetts, New Jersey, Rhode Island and Connecticut. Potential buyers will have to live around one of these stations, since the car has a 483-km range. A full refill takes only 5 minutes, which is a significant improvement over the first iteration of this technology (during the sixties, a refill of the Electrovan caused an explosion in the hydrogen tank, which in turn threw shrapnel more than a quarter-mile away…).
The Mirai will be sold in a few markets around the globe, and should cost $57,500.
Share on Facebook