Reiter Engineering Unveils A Camaro GT3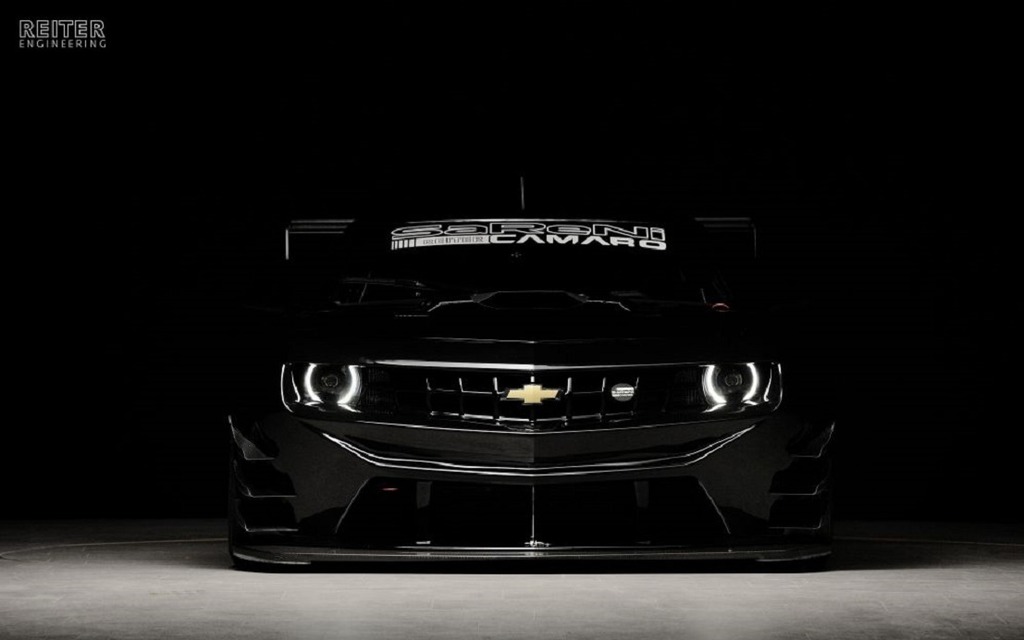 Those of you who still think a muscle car can't take a corner at more than 15 km/h will be disappointed when Italian supercars finish behind Reiter Engineering's latest creation. Built to race in the GT3 category, their Chevrolet Camaro GT3 just scored its first victory on American soil, overtaking Ferrari 458s, Porsche 911s and Lamborghini Gallardos along the way.
To accomplish this, the Camaro has been extensively modified. The stock engine has been replaced by a 650-horsepower 7.9-litre V8 that sits directly on the front axle for added stability. A Holinger semi-automatic gearbox sends this power to the rear wheels. To make sure the massive tires stay on the ground, a huge rear wing is bolted to the trunk, new aerodynamic bumpers are installed and the whole underside of the car is enclosed.
The suspension has also been changed, and the brakes have nothing to do with the stock units. For added lightness, the interior is gone, and the essential parts (like the dashboard, the front seats and the door panels) have been recreated in carbon fibre.
So how much does it cost? Reiter Engineering's Camaro GT3 can be yours for $274,000. That may seem like a lot, but when you take into account the fact that a used Ferrari 458 Challenge can easily fetch over $300,000 (and that Camaro replacement parts will cost significantly less than those from Maranello!), this American racecar could be a cheap way to start your professional racing career.
Share on Facebook