Jaguar F-Type Gains All-Wheel Drive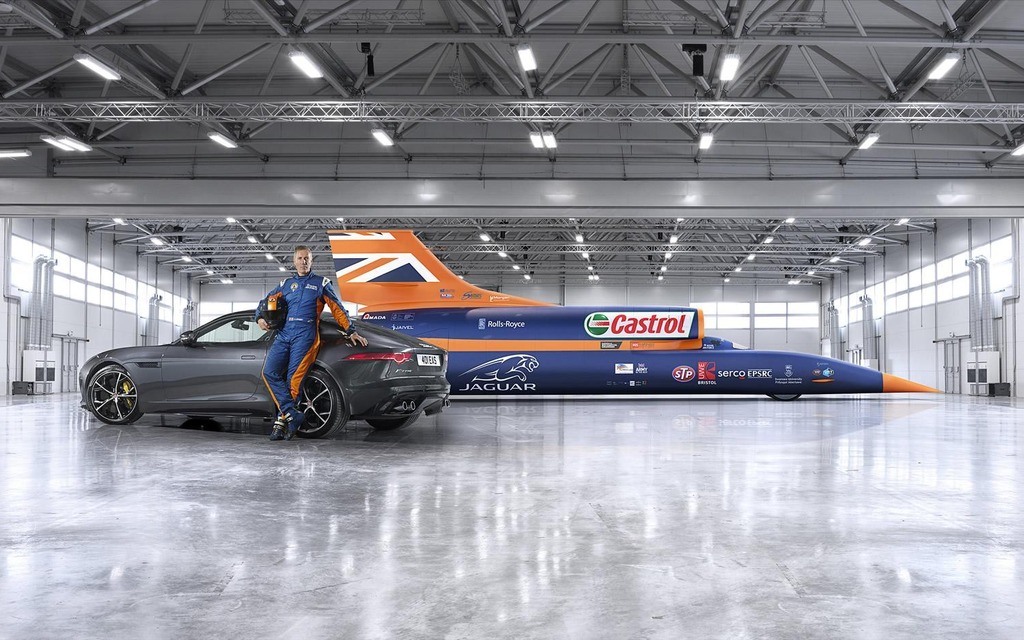 It seems that Jaguar has thought about all of us who are stuck in the snow and ice for half of the year. At the Los Angeles Auto Show, the English manufacturer will present a four-wheel drive version of its gorgeous F-Type.
The system is inspired by the ones found under the XF and XJ sedans, and sends most of the power to the rear wheels in normal driving. When there is less available grip, up to 50% of the torque is transferred to the front axle. With this drivetrain, the F-Type AWD can sprint from 0 to 100 km/h in 3.9 seconds and eventually hit 299 km/h.
Speaking of top speed, Jaguar also announced their new partnership with the team behind Bloodhound SSC, who are trying to build a vehicle capable of beating the current land-speed record (set by Andy Green in 1997 behind the wheel of Thrust SSC) of 1277 km/h. The team hopes to hit a blisteringly-fast 1609 km/h (1000 MPH) with their new Bloodhound.
We will be able to see the Jaguar F-Type AWD at the Los Angeles Auto Show, but that's not all they'll have on the stage there. Jaguar also announced that they will more than double the number of versions of its coupe, going from 6 to 14.
Share on Facebook