2015 Chevrolet COPO Camaro Unveiled at the SEMA Show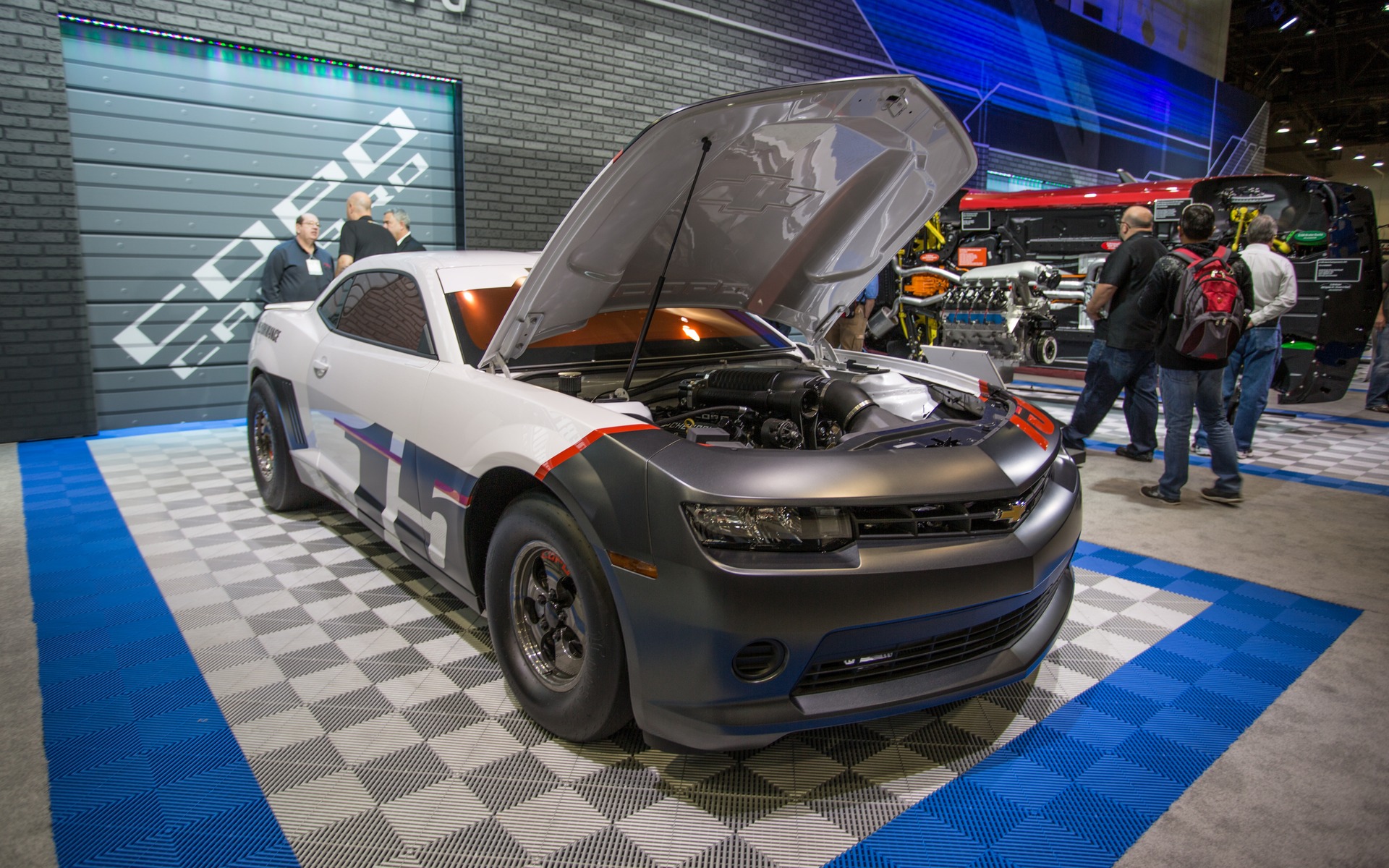 Chevrolet chose the SEMA Show to unveil the 2015 COPO Camaro, a limited-run car built for professional drag racing. Only 69 units will be built, and sadly they are not road-legal.
Here is what separates the ultimate straight-line Camaro from its regular brethren:
No interior panels or sound deadening
No aerodynamic panels under the vehicle, and no sealant
No rear seats
Solid rear axle
Safety rollcage
Braking parachute
Huge rear slicks
A TH400 3-speed automatic gearbox (or a 4-speed manual)
Under the hood, lucky buyers who have the chance to get their hands on one of the 69 COPO Camaros (each one will be randomly selected from a pool of interested buyers) will have to choose between six different powerplants, each tailored to be extremely competitive in one of the NHRA's divisions. From the 5.7 litre, 350-horsepower naturally aspirated V8 to the supercharged 530 horsepower unit or the 7 litre, 430 horsepower LSX mill, there is an engine to satisfy everyone.
Official pricing has yet to be announced, but we wouldn't be surprised if it sold for over $80,000.
Share on Facebook