Toyota Avalon Touring Sport: Celebrating Its 20th Birthday In Style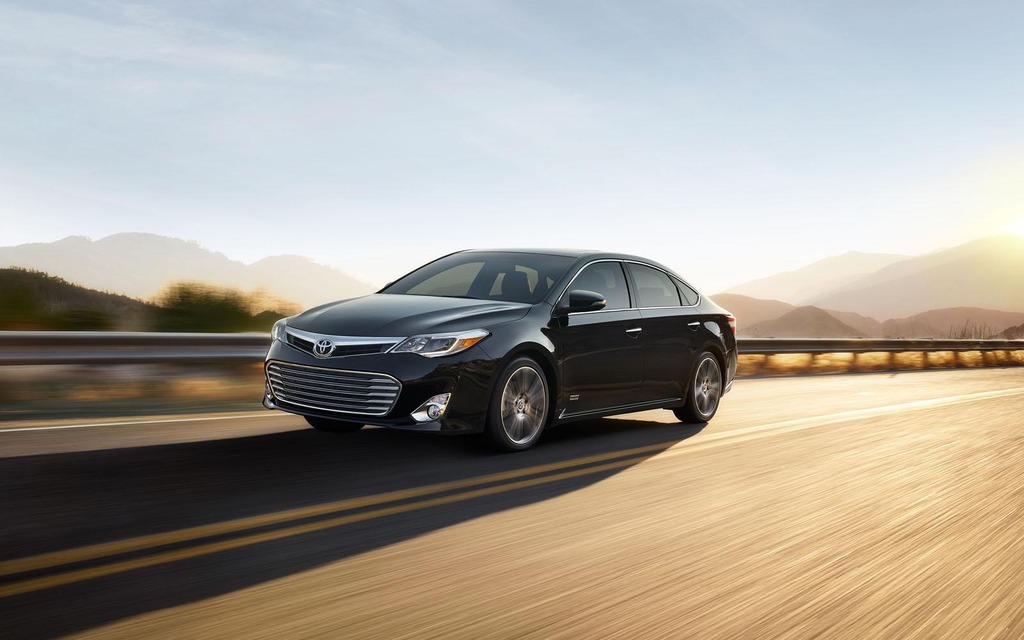 There are a lot of ways to celebrate two decades of existence on Earth. In the automotive world, cars that have a chance to turn 20 years-old typically get a special-edition run. The Toyota Avalon is no exception to this rule: since production started in 1994, the Japanese automaker decided to pay homage to its full-size sedan by launching a 2500-unit limited-edition. Here is what is included in the Sport Touring Edition (based on the XLE model):
Metallic Black Paint
HID headlights featuring LED accents
18 inch black-painted wheels
Perforated leather seats (8-way adjustable and heated) with dark blue stitching
Various dark blue accents on the dashboard and center console
Aluminium door sills bearing the Touring Sport Edition emblem
A unique infotainment system background
And of course, a slew of badges reminding everyone that you are not driving some regular Avalon
Canadian pricing has not been announced, but we know that the American version sells for $5,000 more than the base-model XLE, so we can safely assume that it will cost more than the $39,240 XLE.
Share on Facebook