Meet Sparky, The Electric El Camino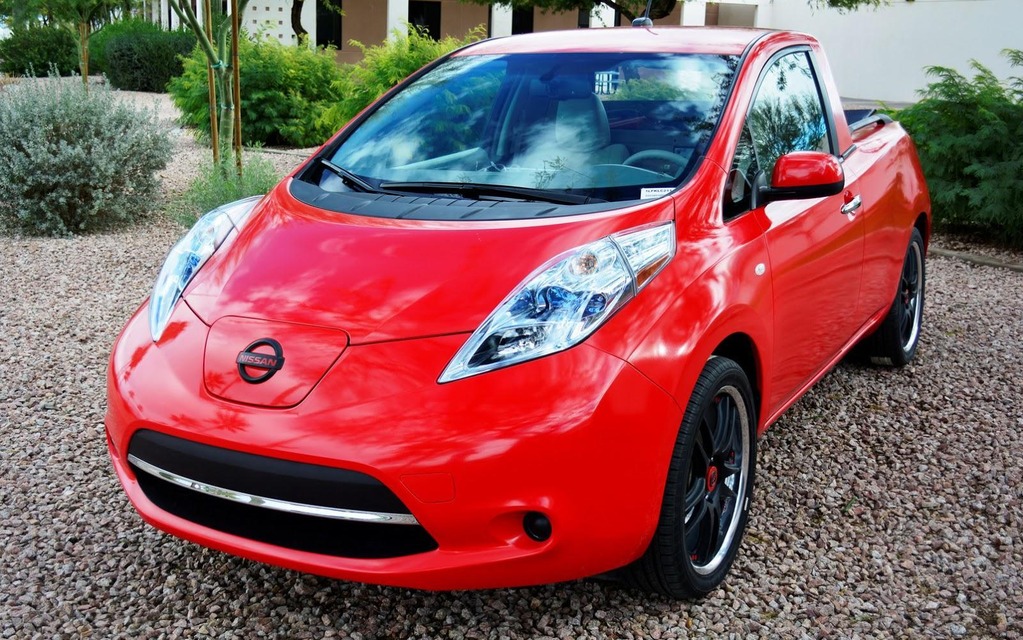 When a mechanics' shop is looking for a truck to haul various parts short distances, they usually look for something that ties-in to their business. If they restore old cars, they will find a 50-60's Chevy, for example. But what if said shop belongs to Nissan? Sure, they could just take a stock Frontier or Titan and call it a day, but that would be boring.
The team at Nissan's Technical Center decided to make sure their shop truck would stand out: they took a brand-new Leaf, chopped the rear off and bolted the rear half of a Frontier truck to it, thus creating the very first Nissan electric ute.
The engineers modified the vehicle themselves, stating that the project would boost morale. The Frontier had to be cut in the middle, since the Leaf is narrower than the midsize pickup. Interestingly, the bed's length stayed the same. To wrap things up, the rear glass comes from a Titan they salvaged from a scrapyard.
As you can imagine, this Leaf truck – dubbed Sparky by the team- is not road-legal. And while we may never see a 2-door Leaf carrying a load of 2x4s down the highway, let's not underestimate Nissan: after all, they sold the Juke and the Cube.
Share on Facebook