A Steampunk-Flavored BMW Z4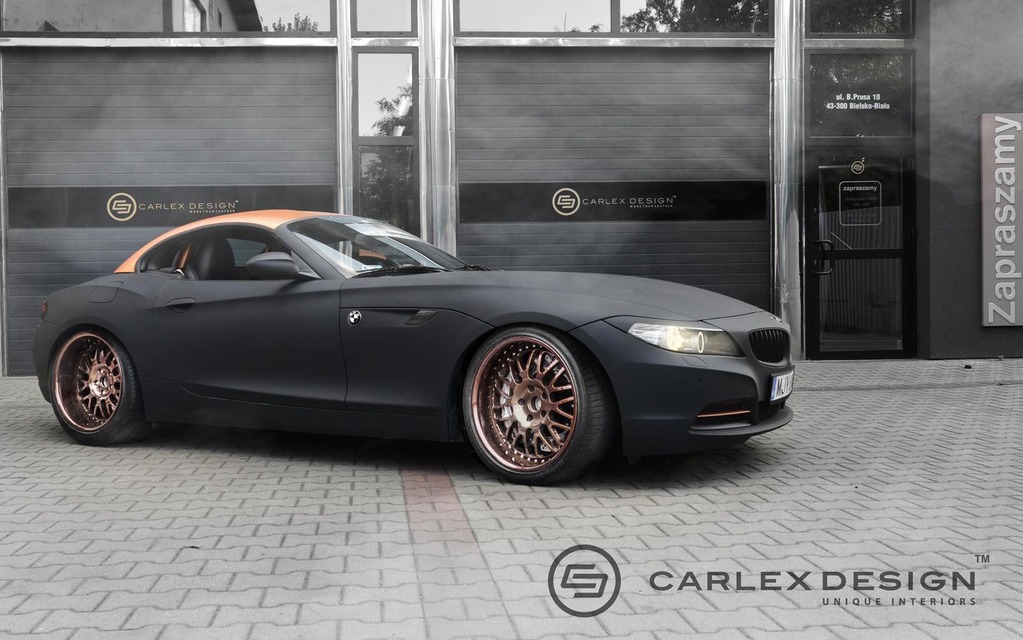 Have you ever heard of a Polish tuning shop named Carlex Design? They established their reputation over the years by modifying vehicles' interiors with a manic attention to detail.
Their latest creation is a BMW Z4 roadster inspired by the Steampunk style. For those of you who are not familiar with this trend, it is a sub-genre of science-fiction based on the Victorian era, and it typically depicts futuristic technologies based on old machines made of copper or brass.
This theme is a recurring one in the Carlex Design Z4. Different parts of the interior, such as the rollover bars, center console, dashboard, door panels, and instrument panel, are now decorated with panels of brass riveted together, old leather and contrasting stitching. A part of the steering wheel was even cut out to be replaced to be replaced by copper pipe! And as a testament to the shop's attention to detail, check out the speaker grilles: they were custom-made for this car.
Outside, the car was covered in a matte black vinyl, and the top was covered in a copper hue. The huge wheels match the hardtop.
This is not the first Steampunk creation made by Carlex Design: they also built a similar MINI Countryman a few years back.
Share on Facebook