McLaren 650S GT3 Unveiled at Goodwood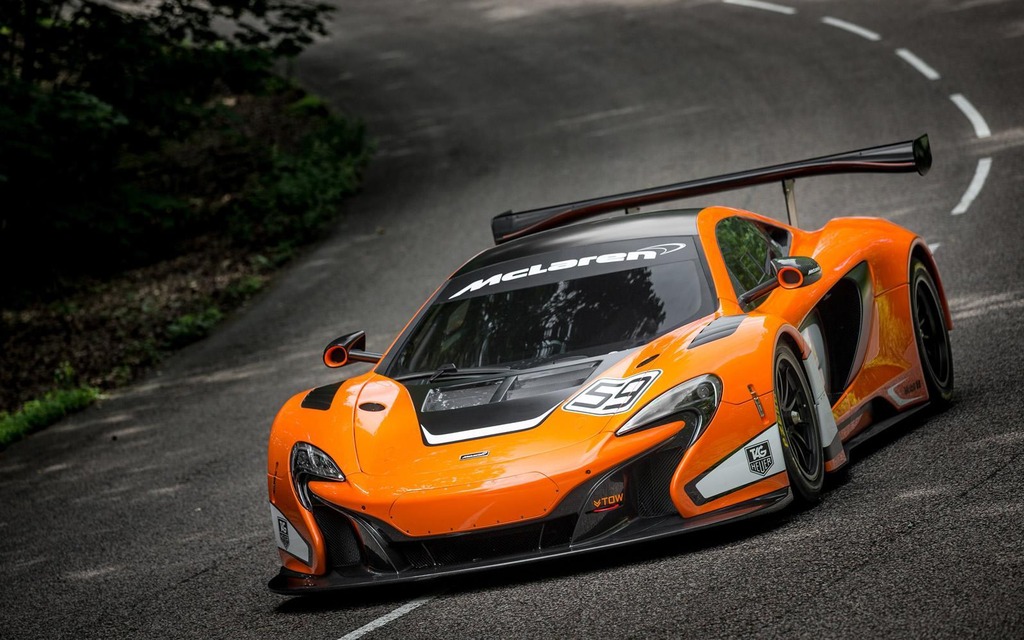 McLaren was at the Goodwood Festival of Speed this weekend, and they took the opportunity to unveil their latest racecar, the 650S GT3. The car will be used in many official GT3 racing series around the globe for the 2015 season.
While the GT3 may look like the road-going 650S (it is based on it, after all), lots of updates have been made to it so that it can stand up to the competition on a track. More aggressive aerodynamics, beefier air intake for better cooling and a huge fixed rear wing all help differentiate the GT3 from the regular car. The engine has to meet tough restrictions, which means it is limited to 500 HP. However, McLaren has made sure that the powerplant can withstand heavy use on the track. They have also made it more efficient and have found ways to make it less expensive to maintain. A six-speed sequential gearbox is standard. The suspension is fully adjustable, giving each team more freedom to tailor the car to their driver.
More good news: since the 650S GT3 shares its engine and carbon fibre tub with the last McLaren 12C-GT3, it will be possible for those who bought the last version to update their car to the new specifications, giving them a decisive edge when racing!
McLaren hopes to sell 15 complete cars, and 15 update kits for the 12C-GT3. With a base price of $482,000, these cars represent a relatively inexpensive way to get into professional racing!
Share on Facebook