RAM Unveils the
ProMaster City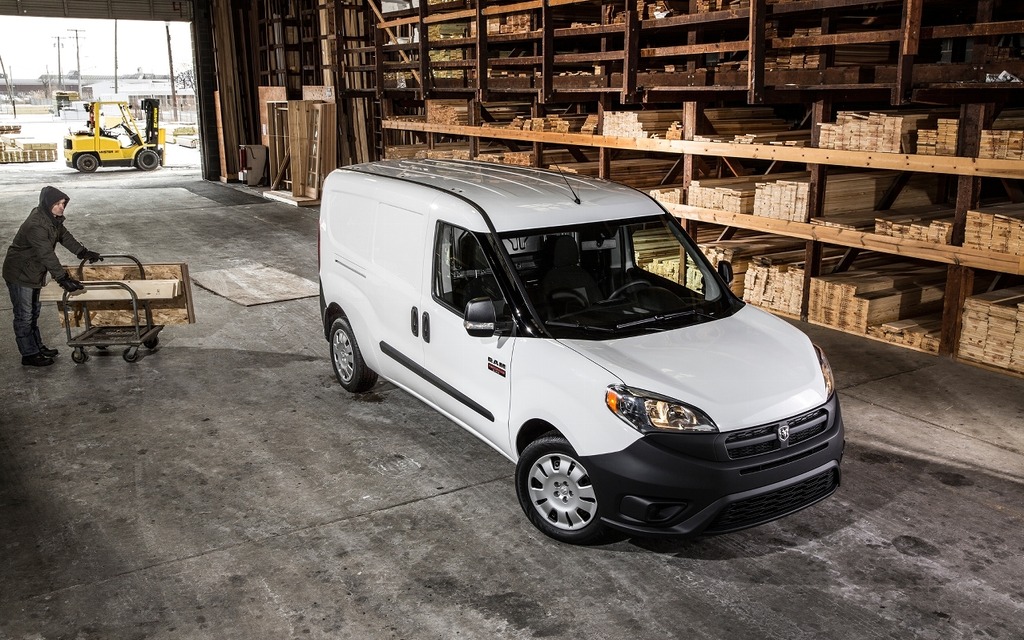 Answering to a rising demand for small, efficient urban delivery vehicles, RAM unveiled their latest van, the ProMaster City. It is based on the Italian Fiat Doblo, with which it shares a chassis and most of its bodywork. The ProMaster City is marketed as an alternative to the regular ProMaster, which is larger. It will go head-to-head with the Ford Transit Connect and the Nissan NV200.
This new model from RAM gets a new front end made to look like its larger sibling, the ProMaster. It will be moved by its front wheels, and will be powered by the 2.4 litre 4-cylinder engine already found in the Dodge Dart and the Jeep Cherokee. Speaking of the small Jeep, the ProMaster City's only transmission will be the 9-speed automatic already found in this vehicle. The van is equipped with independent rear suspension, which should give it better handling and comfort.
The chassis has already proven itself, since the Fiat Doblo has sold more than 1.3 million units worldwide so far.
In the back, the RAM ProMaster City features a 1.32 meter high ceiling. It is also possible to fit a 1.23 meter object between the wheel wells, meaning that a standard wooden pallet can be slid inside easily. The cargo area's total volume is an impressive 3729.33 litres.
The RAM ProMaster City will arrive in dealerships between the end of 2014 and the first quarter of 2015, and will be sold as a 2015 model.
Share on Facebook