A Zombie-Proof Hyundai Tucson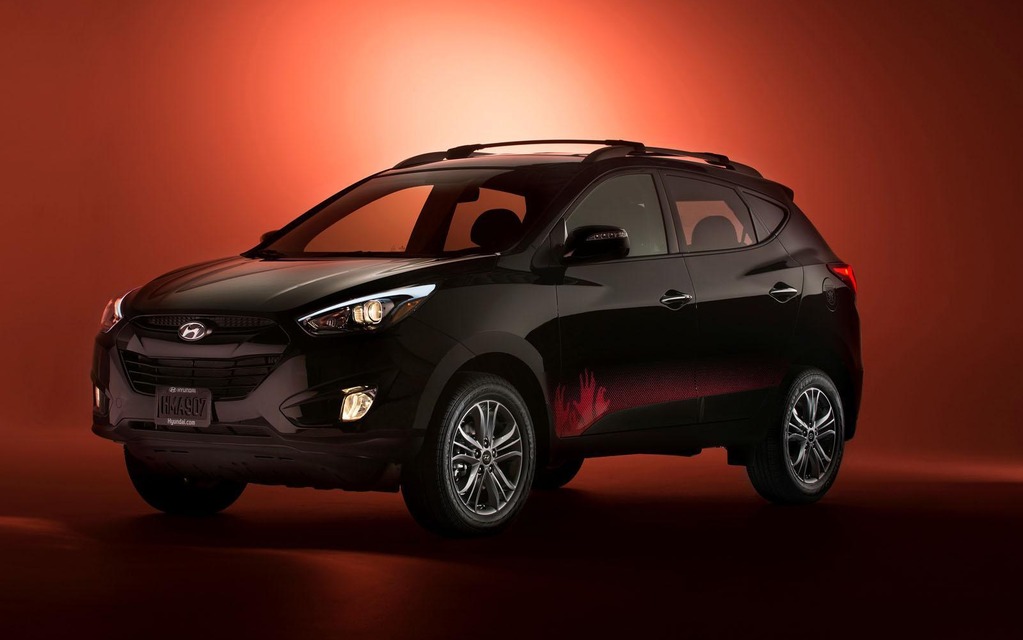 If you are currently looking for a small crossover and you have an unhealthy obsession with the Walking Dead series, Hyundai has the perfect vehicle for you: a special-edition 2014 Tuscon!
Hyundai signed a product-placement deal with the producers of the series early on, starting in Season 2. The main vehicle was a 2011 Tucson Limited painted in a light shade of green. It was used for a long time, before being finally abandoned by the survivors in Season 4.
The Walking Dead TV show is based on a comic book. Since it is currently celebrating its eleven years of existence, Hyundai decided to celebrate by creating a commemorative edition of the Tucson. Painted black and featuring vinyl made to look like dead people's hands, the vehicle is also equipped with embroidered floor mats and multiple badges. The signature of the series' creator is also installed in the cabin.
A unique backpack is also part of the deal. It supposedly contains a 72-hour survival kit, and is equipped with everything needed to survive in a post-apocalyptic world infested by zombies: plasters, first-aid kit, gardening gloves (?), drinking water, emergency rations, tie-wraps, duct tape, paper tissue and even mint toothpaste!
These Tucsons will arrive in dealerships soon, and will probably be a little more expensive than the base model.
Share on Facebook