More Info on the 2015 Chevrolet Colorado/GMC Canyon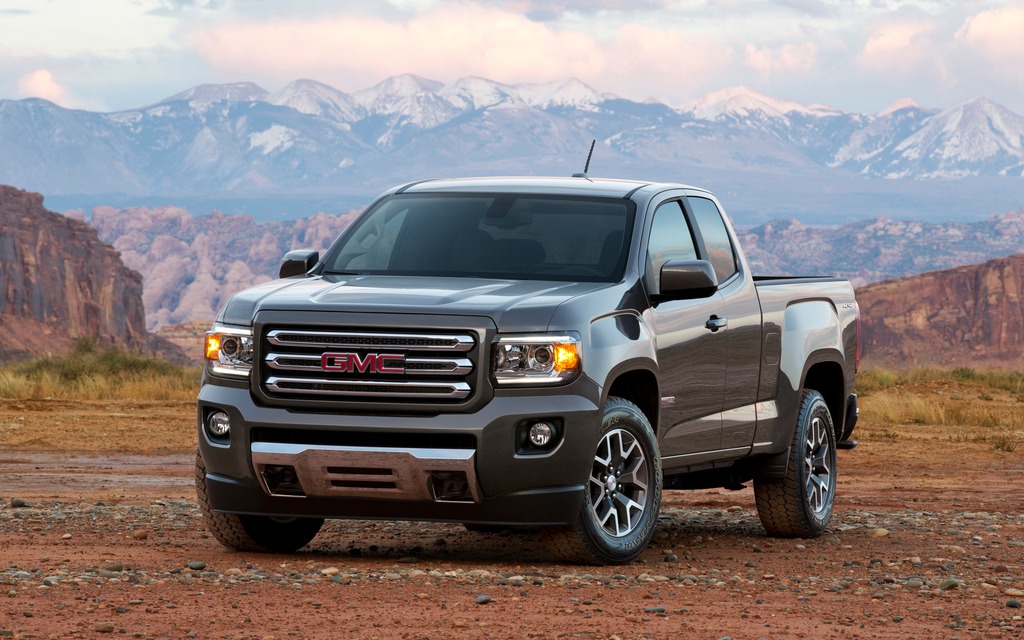 GM just released another batch of information concerning its new Chevrolet Colorado and GMC Canyon midsize trucks.
First, the good news: when they hit the showroom floor, the duo will become the most powerful vehicle in their segment. In the base models, a 2.5 liter 4-cylinder offers 200 HP and 191 pound-feet of torque, while the V6 versions inherit a 3.6 liter mill with 305 HP and 269 lb-ft of torque.
These trucks will also be able to tow up to 3,175 kg (7,000 pounds) when properly equipped, making them the most capable midsize pickups available.
But there is also some bad news: while GM was quite happy to mention that its Colorado/Canyon would sport a manual transmission, the standard gearbox is a 6-speed automatic. There is a optional manual, but it is only available on the base model with 2WD. This means we probably won't see many of them here, since the average truck owner needs 4x4 a lot more than they need a stick shift...
The duo will be produced in Wentzville, Missouri. Production should start in Autumn, and deliveries a few months later.
Share on Facebook