Volvo Shows the Interior of the XC90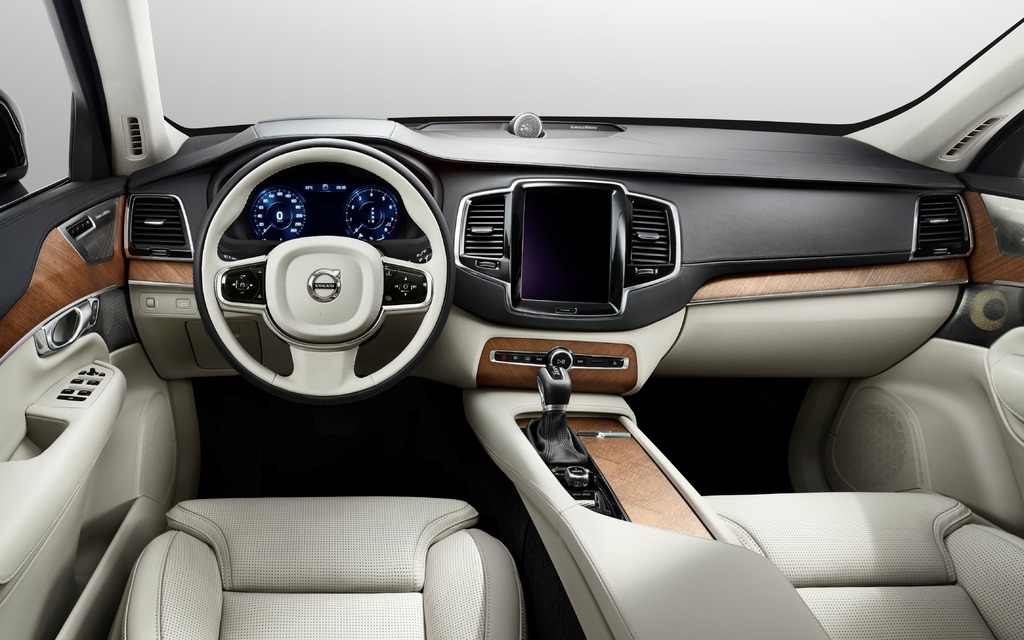 Volvo's full-size SUV, the XC90, has been with us since 2003. It may have been the manufacturer's best-seller in 2005 (85,994 units sold), but it is way overdue for a complete makeover.
Volvo now teases us with a slow reveal of the next-gen XC90, starting with the interior.
The first big change sits in the middle of the dashboard. A huge touchscreen (we will know about its functionalities later on) now serves as the infotainment control unit, as well as the controller for cockpit's functions. The styling is definitely Swedish, with light leather and various wood trims. For added luxury, the start/stop engine button and the volume knob are diamond-cut, and the shift lever is made out of a piece of glass cut by Orrefors. It is the most luxurious interior ever made by Volvo.
The vehicle will offer three rows of seats, and a four-zone climate control will make sure the seven passengers will be comfortable.
The new XC90 will be the first vehicle to use the SPA platform, which will allow for more styling latitude and will also reduce costs of production.
We don't know anything about the new exterior (there are a few spy shots, but they don't really reveal anything), but since the SUV is scheduled to go on sale this fall, Volvo probably won't delay much longer.
Share on Facebook