2015 Subaru Legacy: We're Driving It This Week!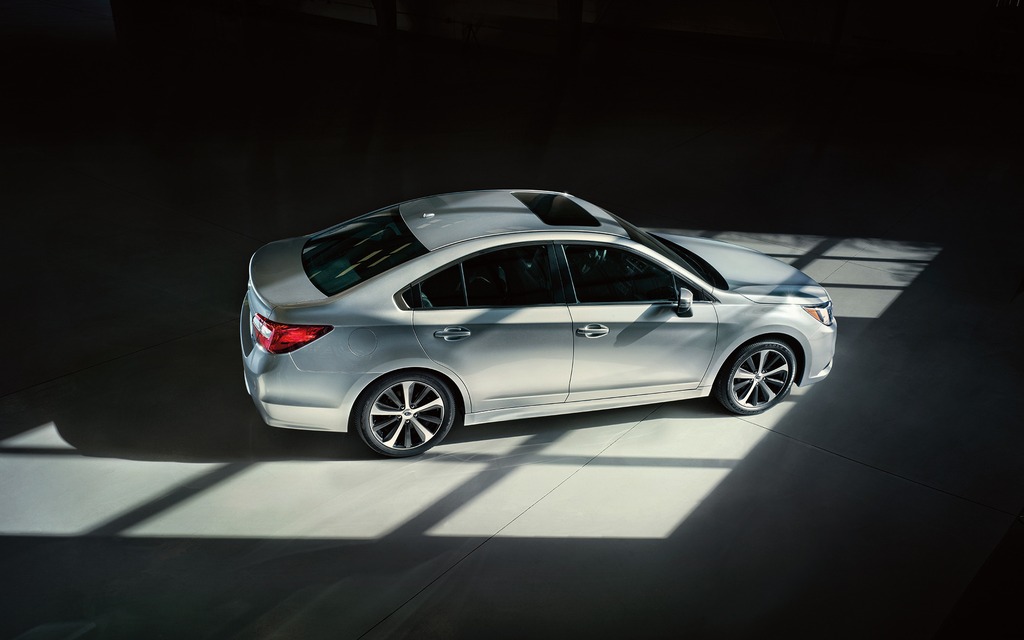 The Car Guide is in Indinana this week to try the latest Subaru Legacy.
The 2015 Subaru Legacy was unveiled at the Chicago Auto Show a few months ago. The midsize sedan got a more mature look, dropping the older styling for a more mainstream approach which should be more popular in this segment.
The interior is also completely revamped, with more room up front and in the back. The materials used are of higher quality, and the comfort and equipment are also upgraded.
The Legacy still uses the same trusty engines, which means the 2.5L 4-cylinder and the 3.6L boxer engines are still part of the deal. The CVT transmission now comes standard, since Subaru chose to drop the manual altogether in the US versions. But, Canadians will still be able to row their own gears in the 2.5i Legacy, since Subaru has decided to offer a manual in the base model. Of course, this being a Subaru, all Legacys will come with all-wheel drive.
You will be able to read all about it on June 5.  Click here for our previous coverage of the 2015 Subaru Legacy.
Share on Facebook