How Much is the 2015 Lincoln Navigator Worth?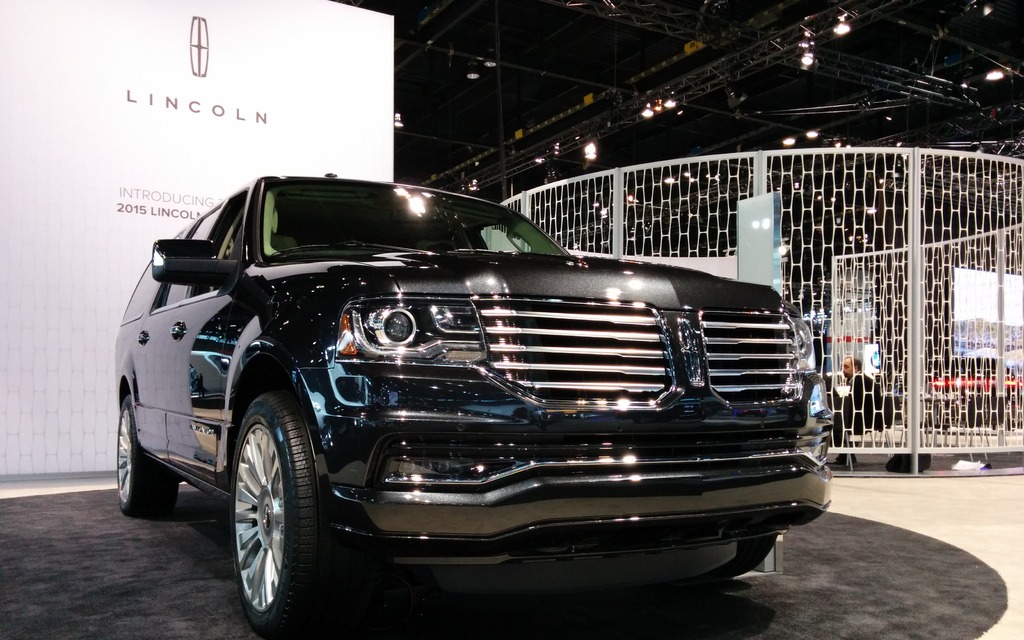 After unveiling the latest version of its full-size SUV, the Navigator, Lincoln released the big vehicle's price range.
Starting at $62,475 for a 2WD version (keep in mind this is in the United States - we don't get a rear-wheel drive version in Canada), the Navigator can then be equipped with four-wheel drive for $3000 USD. Those of you with a need for exclusivity will also like the Reserve Package, adding gigantic 22 inch wheels and a high-quality leather interior with Ziricote wood trim. A Navigator with this package will be available for $69,975 USD.
If you need even more legroom, Lincoln will gladly sell you a Navigator L (AKA the NBA special). With a 25 cm longer wheelbase, this vehicle is even roomier in the back, and also comes standard with a 4.10 rear axle. It starts at $68,215 USD.
One of the most notable changes for the 2015 Lincoln Navigator is the end of its V8 engine. The sole powertrain available is the 3.5L EcoBoost V6, which is surprisingly powerful, dialed in at 380 HP and 460 lb-ft of torque. This gives the big SUV a towing capacity of 4082 kg (9000 pounds).
Deliveries of Lincoln's latest truck should start sometime during fall, just in time to play in the snow!
Share on Facebook