BMW M5: 30 Years of Domination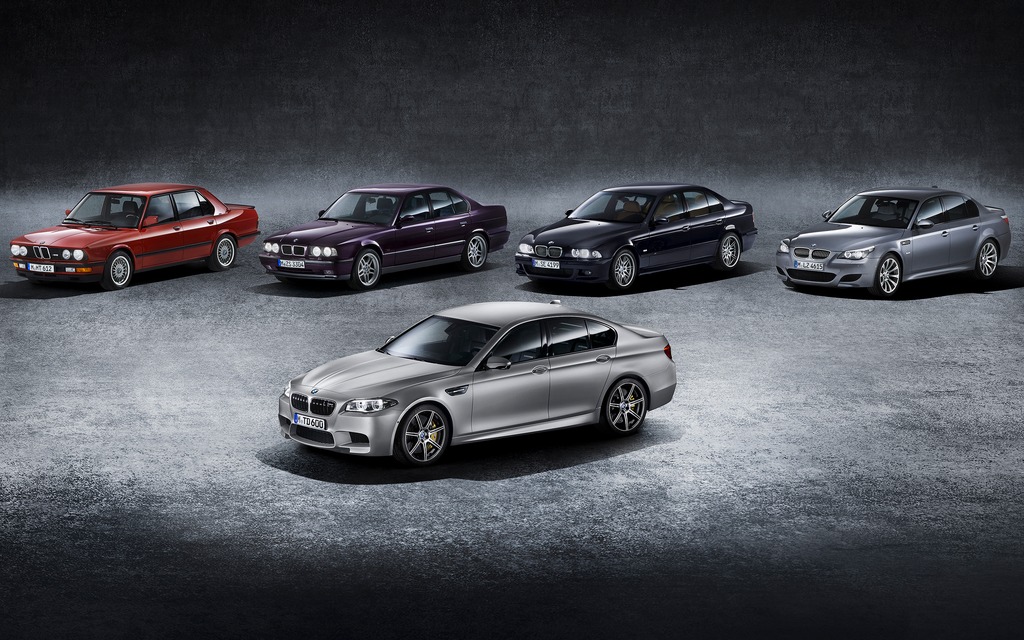 This year marks the 30th anniversary of the BMW M5. It was launched at the Amsterdam Motor Show in 1984. Developed by a team of racing engineers, it was a supremely good mix of the E28 5-Series' luxury and the savagery of the race-bred M1 (since the M5 shared its engine with it). When it came out, it became the world's fastest sedan, with 282 horsepower (256 in North America, thanks to our smog laws) and a top speed of 245 km/h.
Fast-forward 5 generations and three decades, the M5 is still one of the fastest four-doors on the planet (although it's not the fastest anymore. That honor goes to the Bentley Flying Spur, with a top speed of 320 km/h).
The M5 "30 Jahre M5" (30 Years of M5, in German) celebrates the Bavarian automaker's domination in this segment. This car will be equipped with all kinds of goodies: 10 mm lower suspension, a reworked M Dynamic system and bigger front and rear sway bars. The engine management is also reworked, and the total horsepower is now up to 600. This makes this M5 the most powerful road going BMW ever made.
All the 30 Jahre M5 Special Editions (all 300 of them) will be matte grey, and will feature 20 inch wheels. While no price was announced, it will probably be a few thousand dollars more than the regular M5, which starts at $101,500…
Share on Facebook