2015 Nissan Murano: Introducing the third generation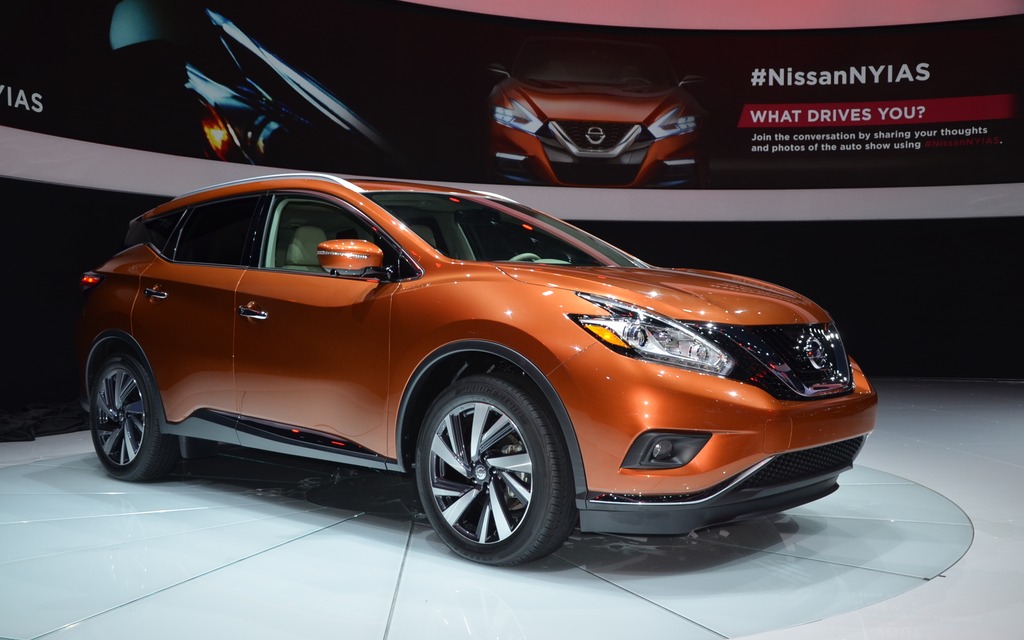 As one of the very first crossover vehicles, the Murano quickly stood out from the competition with its distinctive appearance. Now Nissan is taking advantage of the New York Auto Show to launch the third generation of this model, which will be assembled at the Canton plant in Mississippi.
The third-generation Murano is closely related to the Resonance Concept, unveiled at the Detroit Auto Show in 2013. The two vehicles share the same design direction, "the new era of space travel." According to Shiro Nakamura, Senior Vice President and Chief Creative Officer at Nissan, the progress made in aerodynamics and lighter materials have opened the door to commercial space travel. With the Resonance and the Murano, Nissan wanted to explore a new facet of ground travel, using the same aerial lightness and futuristic influence. This inspiration can be seen in several elements, including the elegant boomerang-shaped lamps, the vast windows to let in daylight and, especially, the unique line of the 'floating' roof.
The latest Murano's style is a lot bolder than that of the Pathfinder or the Rogue. Design has always been one of the model's strengths, and this time the result is an outstanding drag coefficient of 0.31.
Nothing has changed under the hood. The same 3.5-litre V6 continues to produce 260 horsepower while working with the XTronic continually variable transmission. Nissan expects that the new generation will nonetheless require 20% less fuel thanks to its aerodynamics and the fact that it weighs 130 pounds less than the previous model.
The interior has undergone major changes to create a more "premium" look and thereby address one of the previous model's shortcomings. When it hits the market toward the end of 2014, the 2015 Nissan Murano will be offered in four trims: the S, SV, SL and Platinum, with two- or four-wheel drive.
Share on Facebook