The Ford Mustang Turns 50 Today!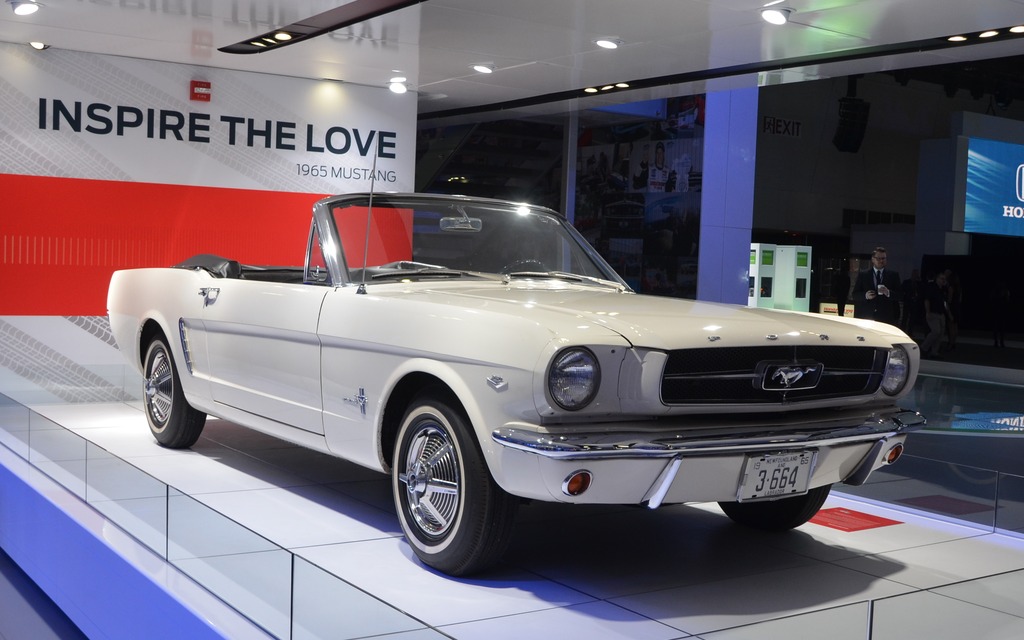 There are just two American cars that truly deserve to be called "icons." They are the Chevrolet Corvette and the Ford Mustang. The first is 60 years old and the other is turning 50 today! On April 17, 1964, Ford unveiled the car that would go on to capture the heart of thousands of Americans—and the entire planet.
Within weeks of being launched, the Mustang caused a frenzy. Everyone wanted a 1964½ Mustang, thereby creating the pony car segment. Released immediately after the Plymouth Barracuda (April 1, 1964), the Mustang soon overshadowed it. Had the tables been turned, we might find ourselves talking about "fish cars" today!
The Mustang was conceived by Lee Iaccoca, who recognized that a growing number of people were complaining that Ford didn't have an affordable sports car on its roster (the Thunderbird was considered too expensive). There was a market, but no car for it. Iaccoca drew up a list of criteria for the future speedster: affordable, sporty looks and handling, practical four-seater configuration, and an Italian-inspired design.  
A friendly competition was initiated among several different groups of designers and engineers. Once they had declared a winner, the Mustang name was selected. At the time, it wasn't a reference to wild stallions, but rather to the British fighter jet whose glory days had been during World War II. But the horrors committed during this conflict quickly had Ford rethinking its marketing approach and they decided to associate the new car with feral horses instead.
Since it borrowed several mechanical parts from the Falcon, the Mustang was born after a very brief gestation period. The 64½ models were tremendously successful. Ever an optimist, Iaccoca had anticipated selling 100,000 units in the first year—but this target was reached in just four months!
Other than a rough patch between 1974 and 1978, when the Mustang rested on a Pinto chassis—and to be fair when the entire American industry was doing some soul searching—the Mustang has always stuck to its original criteria.
During the 2014 celebratory year, Ford is slated to unveil a new Mustang. It's what you call smart timing! Will it be as widely acclaimed as its predecessors? We hope so. Because even though the F-150, Escape and Focus are Ford's biggest money makers, the Mustang is the one that gets your blood racing!
Share on Facebook