Infiniti Reveals What's Under the Hood of the Q50 Eau Rouge Concept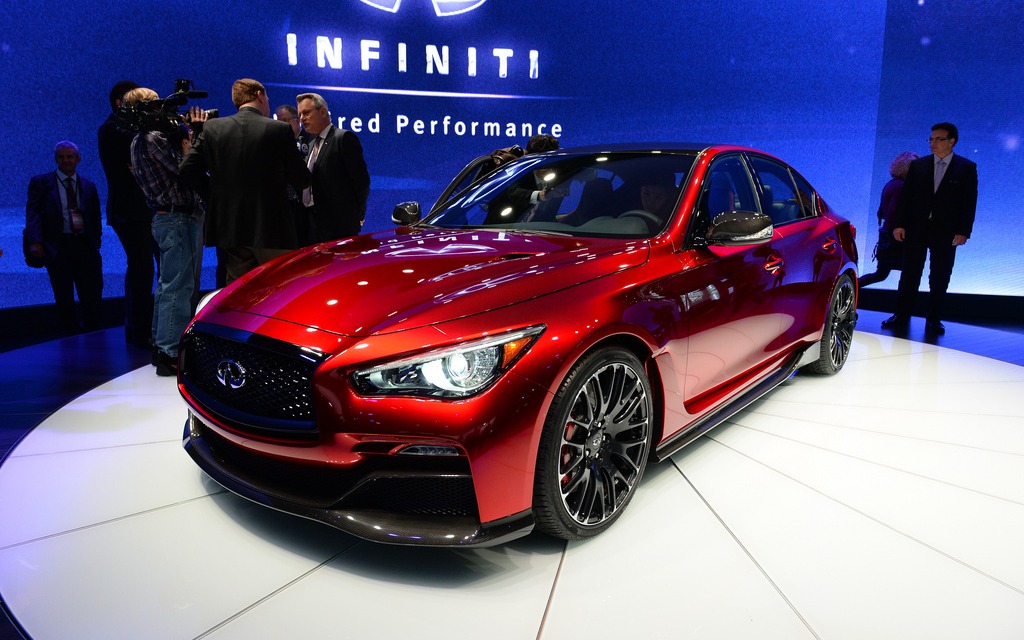 After waiting what seems like forever, Infiniti has finally told us what's under the hood of the gorgeous Q50 Eau Rouge Concept car. Until today, we could only speculate and hope that they'd put something special in there to allow the vehicle to compete with the likes of other sports sedans currently on the market.
They did just that.
At the Geneva Motor Show it was revealed that the Eau Rouge Concept has a 3.8-Litre twin-turbo V6 making a whopping 560 horsepower and 443 lb-ft of torque.  It's very similar to, if not the same power plant the Nissan GT-R uses. The engine uses a seven-speed automatic transmission.
Infiniti estimates acceleration from 0-100km/h in a mere four seconds.
Still no word on production but I'd put my money on yes. The car has been trotted around the globe too much for something they don't intend to produce, so baring some kind of cataclysmic event, I expect to see it in showrooms at some point.
Share on Facebook