A Fast one and a Cheap(er) one for Bentley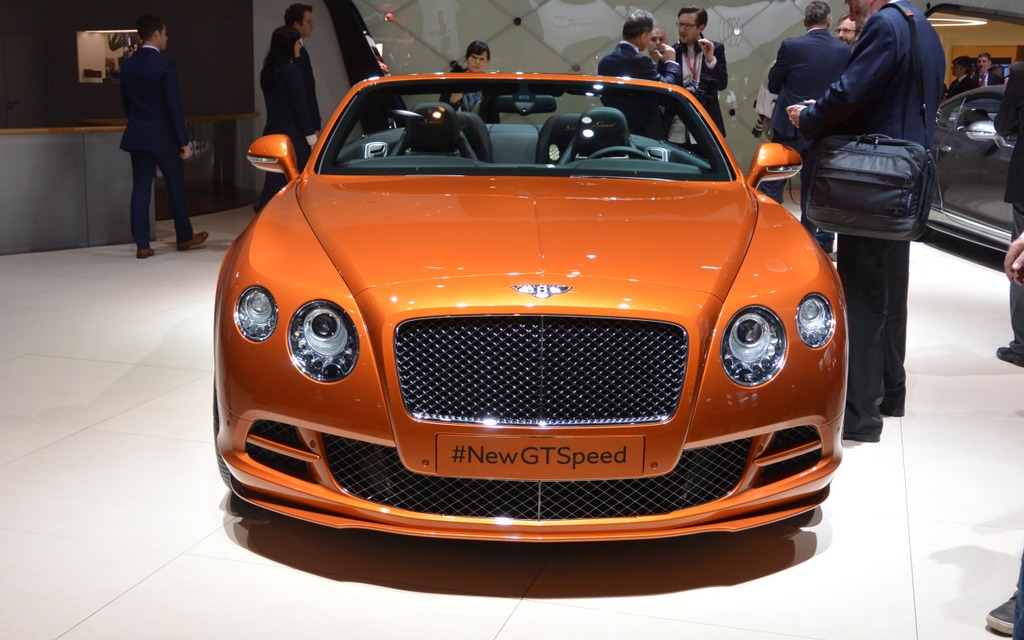 At the Geneva Auto Show, Bentley will unveil two new models, one for each end of its lineup.
To appeal to potential customers who currently drive lower-tier cars (Mercedes S-Class, Audi A8 and BMW 7 Series, for example), Bentley will build a more affordable version of the Flying Spur, which currently starts at around $200,000 for the base W12-equipped model. This new model will inherit the twin-turbo 4.0 liter V8 already in the Continental. The Flying Spur V8 will be driven by the same ZF 8-speed transmission, electronically-controlled air suspension and AWD system also found in the Continental.
At the other end of the spectrum, a new Continental, the GT Speed, will also be launched. Using the 6.0 liter W12 engine, now developing 626 horsepower and 604 lb/ft of torque, it will launch from 0-100 in 4 seconds flat and accelerate all the way to 331 km/h, making it the fastest production Bentley ever produced. To separate it from the plebeian Continental, it will feature a unique front splitter, tinted front and tail lamps and Speed badges all over the vehicle. There will also be a convertible version, the imaginatively-named GT Speed Convertible.
Those who bought a Flying Spur V8 will be able to take delivery of their car this spring, while potential buyers of the GT Speed and GT Speed Convertible will have to wait for the summer to rush to the nearest Bentley dealership with a big check in their hands.
Share on Facebook