Jaguar XFR-S Sportbrake: A Wagon With Claws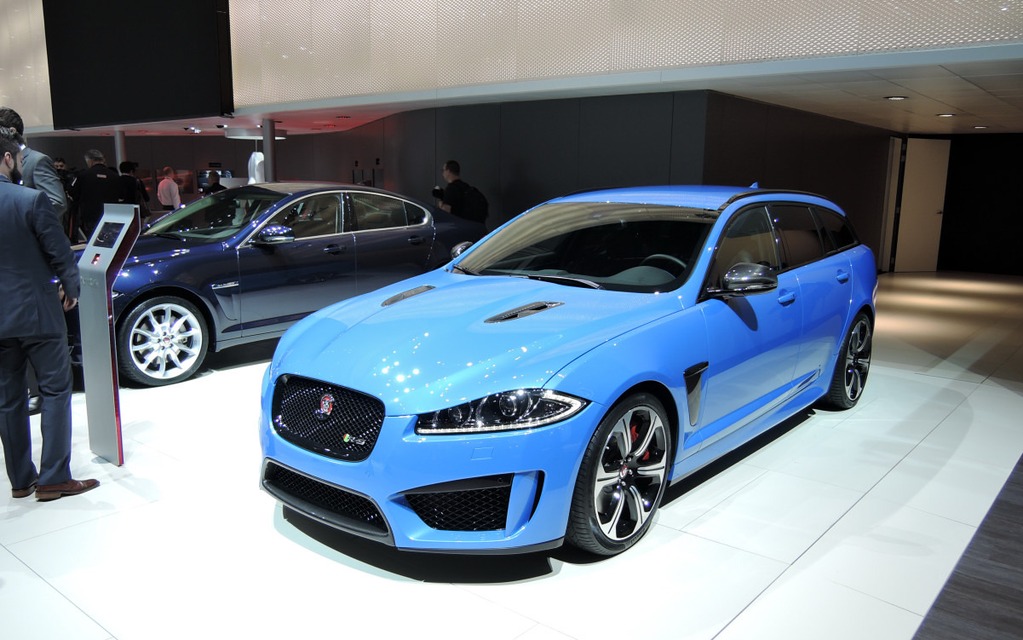 Similar to the Jaguar XF Sportbrake unveiled last year in Geneva, this year we have the XRF-S version of the sport wagon being unveiled.
In the European market, it will face off against the powerful Audi RS6 Avant and Mercedes-Benz E 63 AMG.
The high-performance machine inherits the XFR-S sedan engine, a beefy 5.0-litre V8 that produces 542 horsepower and 502 lb-ft of torque. Everything is mated to an automatic ZF eight-speed transmission.
The wagon takes only 4.6 seconds to get to 100 km/h, while the maximum speed peaks at 300 km/h.
Share on Facebook